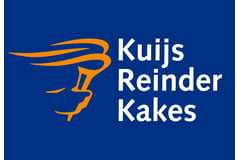 Kuijs Reinder Kakes Makelaars Amsterdam
Huis verkopen? KRK de beste keus voor kwaliteit en zekerheid. No cure no pay!
About us
Makelaar Amsterdam Kuijs Reinder Kakes
Kuijs Reinder Kakes (makelaar Amsterdam) is een Noord-Hollands makelaarskantoor dat zich onderscheidt door een uitstekende kennis van zaken. Deze kennis is opgedaan sinds 1922, waarbij er al (tien-) duizenden woningen en bedrijfsmatige panden verkocht, aangekocht, verhuurd en aangehuurd en getaxeerd zijn.
Kuijs Reinder Kakes gelooft in een gedegen en systematische aanpak van ieder vastgoedproject, of het nu gaat om de verkoop of de aankoop (of huur of verhuur) van uw woning of een enorm nieuwbouwproject. KRK start met een zorgvuldige opname van het pand, waarna een strategisch advies en taxatie volgt.
Kuijs Reinder Kakes heeft 5 vestigingen en wij zijn daardoor uw lokale en regionale vastgoedpartner. De nauwe samenwerking tussen onze vestigingen in Noord-Holland biedt als een direct voordeel een breed netwerk aan contacten en kopers voor uw pand. Door ons netwerk zijn wij als geen ander op de hoogte wat er in uw regio speelt en wij kennen onze klanten en hun individuele behoeften.
Kuijs Reinder Kakes bestaat uit een team van gepassioneerde en ervaren makelaar taxateurs, commerciële binnendienstmedewerkers en hypotheek- en verzekering adviseurs. Wij zijn lid van de Nederlandse Vereniging van Makelaars (NVM) Wonen en Business, de Makelaarsvereniging Amsterdam, de Vereniging van Woningmarkt Consultants (WMC), de vereniging Vastgoed Management Nederland.
Onze makelaars-taxateurs zijn uiteraard VastgoedCert gecertificeerd, maar ook nog beëdigd voor de Rechtbank en gecertificeerd bij de NVM.
Wij kunnen u van dienst zijn bij:
Woningmakelaardij
Bedrijfsmakelaardij
Taxaties van alle soorten vastgoed
Vastgoedbeheer
Vastgoedadviezen, o.a. op het gebied van erfpacht, onteigening
Financiële diensten: hypotheken en verzekeringen
Kernwaarden Kuijs Reinder Kakes:
Passie voor mensen en vastgoed.
Betrouwbaar in afspraken, transparant in belangen.
Betrokken en persoonlijke aandacht voor onze relaties.
Deskundig en bovengemiddelde kennis van ons vakgebied.
Neem contact op met ons op: wij helpen u graag!
What we do
Aanbod

Nieuwbouw, Appartementen, Woningen, Uitponding and Bestaande Bouw

Specialisme

NVM Woningmarktconsultancy, Vastgoedmanagement, Beleggingen and Wonen

Diensten

Verkoop, Aankoop , Taxaties, Verhuur and Hypotheekadvies

Certificering

NWWI, VastgoedCert, NVM, Erkende Hypotheekadviseurs and NRVT

Doelgroepen

Starters, Gezinnen, Alleenstaanden and Senioren
Valkenburgerstraat 67 A + B,
1011 MG Amsterdam
Today opened until 17:30, available by phone until 17:30
All contact details
Reviews
Mevr. Louters stelde zich zeer deskundig op: bijv. onderscheid in "marktprijs" en "strategische verkoopprijs". Wervende verkoop- tekst en uitstekende...
9.2
Sale
In the past 2 years, 28 clients wrote a review about this agent:
9.1

Knowledge of the local market

9.5

Expertise

9.4

Service and support

9

Price/quality
All reviews (

118

)
Buy
As soon as there is an average available, it will appear here. Until then, you can read reviews that are older than 24 months.
All reviews (

6

)
Contact
Visiting and mailing address
Valkenburgerstraat 67 A + B
1011 MG Amsterdam
Opening hours
Monday

Mon

8:30 - 17:30

Tuesday

Tue

8:30 - 17:30

Wednesday

Wed

8:30 - 17:30

Thursday

Thu

8:30 - 17:30

Friday

Fri

8:30 - 17:30

Saturday

Sat

By appointment

Sunday

Sun

Closed
Calling hours
Monday

Mon

8:30 - 17:30

Tuesday

Tue

8:30 - 17:30

Wednesday

Wed

8:30 - 17:30

Thursday

Thu

8:30 - 17:30

Friday

Fri

8:30 - 17:30

Saturday

Sat

Unavailable

Sunday

Sun

Unavailable
Error while loading the page. Please try again.