ME Makelaars B.V.
About us
ME MAKELAARS
Meeuwisse Elsenburg Makelaars is een kantoor met enthousiaste en betrokken mensen met een grote passie voor alles dat met vastgoed te maken heeft en waar de specifieke wensen van de opdrachtgever altijd centraal staan.
ME staat voor persoonlijke begeleiding en advies bij de aan- en/of verkoop van uw woning of bedrijfsruimte.
ME Makelaars is gespecialiseerd in de aan- en in de verkoop van particulier onroerend goed, zoals appartementen, eengezinswoningen, herenhuizen, villa's enzovoort. Ook in het bedrijfsmatige onroerend goed kennen wij goed de weg.
WONINGMAKELAARDIJ
ME is specialist op het gebied van aankoop begeleiding, verkoop begeleiding en taxaties in Amsterdam en omstreken. We zijn er trots op om jaar in jaar een van de best verkopende makelaarskantoren van Amsterdam e.o. te zijn.
BEDRIJFSONROEREND GOED
ME Makelaars is ook een deskundige en goed geinformeerde partner voor professionele opdrachtgevers en beleggers, zoals projectontwikkelaars. Wij houden continu de vinger aan de pols van de bedrijfsonroerend goed markt , zijn goed op de hoogte van de laatste wet- en regelgeving en van alle juridische en fiscale aspecten. ME Makelaars deelt deze kennis graag met u.
VEILINGEN
Wilt u aan- of verkopen op de Eerste Amsterdamse Onroerend Goed Veiling?
ME Makelaars heeft een zeer ruime ervaring op dit gebied en staat u hierbij dan ook graag ter zijde.
TAXATIES
Een taxatie is een exacte bepaling van de waarde van uw woning en er zijn diverse redenen waarvoor u een
taxatierapport nodig zou kunnen hebben, denkt u hierbij aan:
Financiering van uw nieuwe woning
Over sluiten van de lopende hypotheek
Erfenis/nalatenschap
Belasting
Boedelverdeling
Als kantoor zijn wij aangesloten bij de NVM, Nederlandse Vereniging van Makelaars, de MVA, Makelaars Vereniging van Amsterdam. En ME Makelaars is ook aangesloten bij Vastgoedcert en de NWWI.
Moreelsestraat 2,
1071 BK Amsterdam
Today opened until 17:30, available by phone until 17:30
All contact details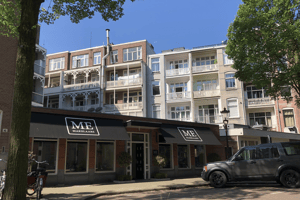 Contact
Visiting and mailing address
Moreelsestraat 2
1071 BK Amsterdam
Opening hours
Monday

Mon

9:00 - 17:30

Tuesday

Tue

9:00 - 17:30

Wednesday

Wed

9:00 - 17:30

Thursday

Thu

9:00 - 17:30

Friday

Fri

9:00 - 17:30

Saturday

Sat

Closed

Sunday

Sun

Closed
Calling hours
Monday

Mon

9:00 - 17:30

Tuesday

Tue

9:00 - 17:30

Wednesday

Wed

9:00 - 17:30

Thursday

Thu

9:00 - 17:30

Friday

Fri

9:00 - 17:30

Saturday

Sat

Unavailable

Sunday

Sun

Unavailable