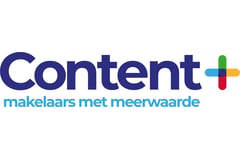 ERA Content+ Makelaars
STERK DOOR SERVICE
About us
WIJ STAAN KLAAR VOOR U !
Uw woonwens staat centraal en daar begint alles mee. Groter wonen, kleiner wonen, ergens anders gaan wonen. Wat ook de reden is, gevolg is het verkopen en / of kopen van een huis. Wat wij doen is uw wens vertalen in concrete en succesvolle actie. Het verkopen van uw huis en het helpen bij het kopen van een nieuwe huis. Maar ook het mee denken over tijdelijke huisvesting of een huurwoning.
Uw huis verkopen?
Wanneer u een makelaar zoekt die intensief en persoonlijk contact met u heeft, de lokale woningmarkt goed kent en een doordacht verkoopplan heeft dan passen wij perfect bij u.
Heeft u verkoopplannen? Maak dan kennis met één van onze makelaars voor een gratis waarde bepaling met de ERA vergelijkende marktanalyse.
Een huis kopen?
Bij het kopen van een huis komt veel kijken. Bijvoorbeeld wat is de waarde, hoe kunt u zo aantrekkelijk mogelijk kopen, hoe worden uw belangen goed vastgelegd in een koopcontract. Onze makelaars helpen u graag met hun kennis en ervaring.
Heeft u plannen om een huis te kopen? Dan vertellen wij u graag in een persoonlijk gesprek hoe we u verder kunnen helpen.
Over ons
ERA Content+ Makelaars werkt uitsluitend met makelaars die zich als zelfstandig ondernemer aan onze makelaardij verbinden. Het ondernemerschap brengt per definitie met zich mee dat je een stap verder gaat voor je klant. Daarbij staat de lokale verankering en een directe lijn met de klant voorop.
Daarnaast zijn de ERA Content+ Makelaars juist nu in staat om tot transacties te komen, gesteund door klantvriendelijke acties en programma's zoals ERA HelpMee, ERA landelijke open huizen route, ERA garantie en de ERA omwonendenmailing.
De ERA Content+ Makelaar wordt continue getraind in verkoop- en marketing technieken. Daarnaast zijn ze als geen ander op de hoogte van de lokale marktontwikkelingen. Mensen die hun huis willen verkopen en een gratis ERA vergelijkende marktanalyse aanvragen zien direct wat bedoeld wordt met marktkennis.
What we do
Geceritficeerd

NWWI, NVM and RMT register makelaar en taxateur

Aanbod

Woningen, Appartementen and Nieuwbouw

Dienstverlening

Verkoop, Aankoop and Taxaties
Verlengde Poolseweg 18,
4818 CL Breda
Today opened until 17:30, available by phone until 17:30
All contact details
Reviews
Prima service, Goede kennis van zaken. Denkt goed mee ten opzichte van opleverdatum etc. Altijd bereikbaar en belt anders snel terug. Super aardig!
Error while loading the page. Please try again.