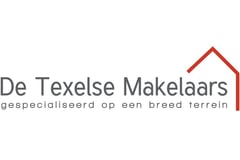 De Texelse Makelaars
Het oudste Texelse NVM makelaarskantoor binnen Nederlandse territoriale wateren
About us
Dit oudste NVM-kantoor op het mooie eiland Texel beschikt over 2 makelaar/taxateurs;
De heren J.A. (Hans) van Es en J.K.C. (Koen) van der Slikke zijn beide Register Makelaar- Taxateur en beedigd als NVM-makelaar en bevoegd tot het uitvoeren van diverse taxaties.
What we do
Diensten

Verkoop, Aankoop and Taxaties

Soort aanbod

Recreatiewoningen, Recreatieappartementen, Recreatiechalets, Permanente woningen and Bedrijfspanden

Specialismen

Woningen, Appartementen, Nieuwbouw, Bedrijfs Onroerend Goed and Recreatiewoningen

Doelgroepen

NWWI, VastgoedCert, NVM Makelaars and NVM

Website

Onderscheidende en professionele foto's, Plattegronden, Brochures zien en downloaden and Parkoverzichten

Doelgroep

Starters, Gezinnen, Alleenstaanden, Senioren and En anderen
Bernhardlaan 182,
1791 XJ Den Burg
Today geopend op afspraak, currently not available by phone
All contact details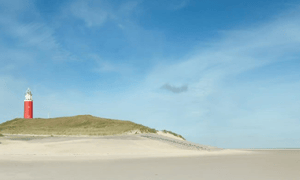 Reviews
Geadviseerd door Paul van Heerwaarden die ons met de WOZ-waarde zeer prettig had geholpen, ging ik op bezoek bij Koen en Hans. De kennismaking verliep...
Error while loading the page. Please try again.