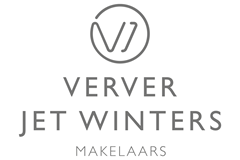 Verver Jet Winters Makelaars | Luxevastgoed.nl
Uitzonderlijk Wonen in Groningen, Haren en de kop van Drenthe
About us
Onze regio is rijk aan bijzonder vastgoed. Van monumentale herenhuizen aan de Groningse singels tot statige jaren '30 villa's in Haren. Van fraai verbouwde rietgedekte woonboerderijen tot architectonische, moderne landhuizen op indrukwekkende percelen.
Het is een groot voorrecht om deze prachtige panden voor onze relaties te mogen verkopen en aankopen. Dat vraagt uiteraard om ervaring, gedegen marktkennis en een relevant netwerk.
Maar wat bij ons al ruim 60 jaar de boventoon voert is passie! Passie voor ons vak en passie voor uw huis. Pas als we zien dat we uw - en onze - stoutste verwachtingen hebben overtroffen, zijn we echt tevreden over ons werk.
Ons ervaren makelaarsteam is gespecialiseerd in aan- en verkoop van:
- Karaktervolle stadswoningen: singelpanden en herenhuizen
- Buitenwonen: woonboerderijen en fraai landelijk wonen
- Paardenobjecten
- Erfgoed en monumenten
- Villa's en landhuizen
- Jaren '30 huizen
- Schiermonnikoog
Daarnaast kunt u bij ons terecht voor Taxaties en voor Consultancy op het gebied van vastgoed.

Naast het lidmaatschap van de Nederlandse Vereniging van Makelaars (NVM) is Verver Jet Winters ook partner van Luxevastgoed.nl en de Nationale Monumenten Organisatie (NMO).
Wij nodigen u van harte uit voor nadere kennismaking bij u thuis of bij ons kantoor in Haren (gelegen tussen Groningen en Haren, naast het Maartenscollege).
Welkom bij Verver Jet Winters Makelaars!
What we do
Website

Www.ververjetwinters.nl, www.qualis.nl and www.nationaalmonumentenportaal.nl

Soort aanbod

Huizen met een bijzonder en uniek karakter

Specialisme

Specialisten in uitzonderlijk wonen, Karaktervolle stadswoningen, Buiten Wonen, Paarden-gerelateerd vastgoed, Erfgoed and Monumenten,Landhuizen, villa's en jaren '30 huizen

Diensten

Verkoop, Aankoop , Taxaties, Consultancy and Schiermonnikoog

Regio

Groningen, Haren, Kop van Drenthe and Schiermonnikoog

Gecertificeerd

NVM, VastgoedCert, Qualis and Nationaal Monumenten Portaal

Doelgroepen

Gezinnen, Alleenstaanden, Senioren and Expats

Social Media

Www.facebook.com/ververjetwintersmakelaars and www.instagram.com/ververjetwintersmakelaars
Rijksstraatweg 26 A,
9752 AE Haren (GR)
Today geopend op afspraak, currently not available by phone
All contact details
Reviews
Het huis bleek onverwacht een moeilijk object om te verkopen maar de makelaar heeft er alles aan gedaan en bleef, ook na 35 bezichtigingen in twee jaa...
9.0
Sale
In the past 2 years, 77 clients wrote a review about this agent:
9

Knowledge of the local market

9.1

Expertise

9.2

Service and support

8.7

Price/quality
All reviews (

129

)
Buy
As soon as there is an average available, it will appear here. Until then, you can read reviews that are older than 24 months.
All reviews (

5

)
Contact
Visiting and mailing address
Rijksstraatweg 26 A
9752 AE Haren (GR)
Opening hours
Monday

Mon

9:00 - 17:00

Tuesday

Tue

9:00 - 17:00

Wednesday

Wed

9:00 - 17:00

Thursday

Thu

9:00 - 17:00

Friday

Fri

9:00 - 17:00

Saturday

Sat

By appointment

Sunday

Sun

Closed
At this office, you can also make appointments for viewings outside these opening hours.
Calling hours
Monday

Mon

9:00 - 17:00

Tuesday

Tue

9:00 - 17:00

Wednesday

Wed

9:00 - 17:00

Thursday

Thu

9:00 - 17:00

Friday

Fri

9:00 - 17:00

Saturday

Sat

Unavailable

Sunday

Sun

Unavailable
Error while loading the page. Please try again.