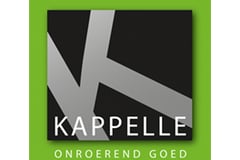 Kappelle Onroerend Goed Laren
De favoriete makelaar van 't Gooi. Sinds 1966.
About us
Kappelle Onroerend Goed: doorslaggevende kwaliteit.

Stijlvol makelen in het topsegment.
Wat kunnen we voor u betekenen?
Als u een woning zoekt of wilt verkopen wilt u natuurlijk graag een perfect resultaat, liefst zo snel mogelijk. Bij Kappelle zijn we ervan overtuigd dat zoiets alleen mogelijk is als er een goede band is tussen u en ons. Dus vinden we het heel belangrijk altijd eerst persoonlijk met u kennis te maken.

Klikt het, dan spannen we al onze krachten in en zorgt onze no-nonsense aanpak ervoor dat uw (oude) woning bij ons gewoon substantieel korter te koop staat of dat uw droomhuis sneller is gevonden.

Eerlijke verkoopprijs
Bij Kappelle vinden we dit misschien nog wel de allerbelangrijkste voorwaarde voor een succesvolle verkoop. Waarschijnlijk heeft u zelf wel een bedrag in uw hoofd van de waarde van uw woning. Wij geven u echter altijd onze vakkundige visie daarop. Een reële verkoopprijs verkoopt namelijk gewoon beter en sneller!

Sneller vinden en verkopen
Verder hebben we sinds 1978 een database bijgehouden van alle (exclusieve) woningen in het Gooi én beschikken we over een zeer rijk gevulde zoekportefeuille. Daardoor kunnen we kopers en verkopers sneller met elkaar in contact brengen. Een woning staat bij ons gemiddeld 10 dagen korter in de verkoop, terwijl gemiddeld er een marginaal verschil is van 3% tussen de verkoop- en de vraagprijs.

Landelijk netwerk
Geworteld in het Gooi kennen we wel veel, maar natuurlijk niet alle exclusieve woningzoekers van Nederland. Met 16 andere gerenommeerde collega makelaars brengen we uw woning ook landelijk onder de aandacht.

Tijdelijke woning?
Net terug uit het buitenland? Tijdelijk terug in Nederland? Of heeft u zojuist uw huis verkocht en nog geen nieuwe woning naar uw wens gevonden? Ook als u op zoek bent naar een tijdelijke woning bent u bij Kappelle aan het juiste adres. Als een van de weinige makelaars beschikken wij over een zeer ervaren afdeling Huur en Verhuur. Met onze deskundige service bespaart u zichzelf een hoop tijd en moeite, zodat u ook tijdelijk met plezier kunt wonen.
What we do
Website

Je mag ons altijd bellen

Aan- en verkoop

Woningen, Appartementen, Woningen and Nieuwbouw

Deskundigheid

Aankoop, Verkoop, Taxaties en Verhuur., NVM-makelaar and Meer dan 15 jaar ervaring

Doelgroepen

Starters, Gezinnen, Alleenstaanden and Senioren

Specialisme

Aankoop, Verkoop, Taxaties and Verhuur
Zevenend 7,
1251 RK Laren (NH)
Today opened until 17:30, available by phone until 17:00
All contact details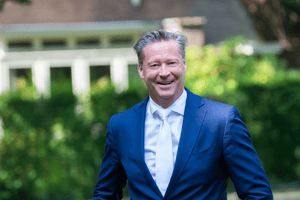 Reviews
Contact met makelaar was niet altijd makkelijk ondersteuning van medewerksters op kantoor was geweldig.
93
Sale
In the past 2 years, 33 clients wrote a review about this agent:
9.4

Knowledge of the local market

9.4

Expertise

9.5

Service and support

9.1

Price/quality
All reviews (

69

)
93
Buy
In the past 2 years, 8 clients wrote a review about this agent:
9.5

Reachability and communication

9.1

Expertise

9.3

Negotiation and results

9.1

Price/quality
All reviews (

12

)
Contact
Visiting and mailing address
Zevenend 7
1251 RK Laren (NH)
Opening hours
Monday

Mon

8:30 - 17:30

Tuesday

Tue

8:30 - 17:30

Wednesday

Wed

8:30 - 17:30

Thursday

Thu

8:30 - 17:30

Friday

Fri

8:30 - 17:30

Saturday

Sat

By appointment

Sunday

Sun

Closed
At this office, you can also make appointments for viewings outside these opening hours.
Calling hours
Monday

Mon

8:30 - 17:00

Tuesday

Tue

8:30 - 17:00

Wednesday

Wed

8:30 - 17:00

Thursday

Thu

8:30 - 17:00

Friday

Fri

8:30 - 17:00

Saturday

Sat

10:00 - 14:00

Sunday

Sun

Unavailable
Error while loading the page. Please try again.