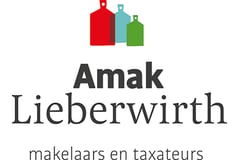 Amak Lieberwirth Makelaars
Uw wens is onze zorg
About us
Over ons: Kris de Roos, een makelaar met oog voor u èn uw woning. We kijken naar uw woning, uw thuis. Uw oude of uw nieuwe. We kijken daarbij nét wat verder dan de gemiddelde makelaar. Bekijken alle mogelijkheden, kijken naar uw wensen en behoeften en passen daar onze dienstverlening op aan. Dat betekent dat we bij de aankoop van uw nieuwe woning op zoek gaan naar de beste match tegen de scherpste prijs. Bij de verkoop van uw oude thuis gaan we pro actief op zoek naar de juiste koper en slagen er menigmaal in om de vraagprijs te krijgen. Met aandacht, omdat wij begrijpen dat de aan- of verkoop van uw oude en nieuwe thuis niet iets is om lichtzinnig mee om te gaan.
Onze aandachtige, persoonlijke en pro actieve manier van werken wordt gewaardeerd. Met een dikke 9 hier op Funda. Meer weten over hoe wij anders, effectiever en toch tegen heel normale tarieven nét een beetje harder lopen voor u? Neem contact met ons op, direct via de funda site of kijk op www.almakelaars.nl. U kunt ook Kris de Roos bellen, 06 - 49 67 88 47
Wat we doen
Dienstverlening: Persoonlijk, aandachtig, pro actief, styling, goede fotografie, film,
inzet social media, verhuis- verbouwondersteuning
Verkoop- en aankoopbegeleiding bij particuliere woningen en appartementen
Certificering: NVM, VastgoedCert, NWWI
Website: Onderscheidende presentatie van uw woning www.almakerlaars.nl, Funda, Facebook
What we do
Gecertificeerd

NWWI, Aankoop, NVM, Verkoop and Taxaties

Aanbod

Woningen, Appartementen, Nieuwbouw, Vrijstaande woningen and Recreatiewoningen

Diensten

Verkoop, Aankoop, Taxaties and Diverse verkoop en aankoop pakketten
Reviews
Deskundige, toegankelijke makelaar, goede ideeën rondom verkoop huis, handelt en reageert snel. Neemt tijd voor kopers en geeft zorgvuldige rondleidin...
9.2
Sale
In the past 2 years, 22 clients wrote a review about this agent:
9.2

Knowledge of the local market

9.4

Expertise

9.2

Service and support

8.9

Price/quality
All reviews (

64

)
9.3
Buy
In the past 2 years, 4 clients wrote a review about this agent:
9

Reachability and communication

9

Expertise

9.8

Negotiation and results

9.5

Price/quality
All reviews (

14

)
Contact
Visiting and mailing address
Zwerfkei 7
6581 HN Malden
Calling hours
Monday

Mon

9:00 - 17:30

Tuesday

Tue

9:00 - 17:30

Wednesday

Wed

9:00 - 17:30

Thursday

Thu

9:00 - 17:30

Friday

Fri

9:00 - 17:30

Saturday

Sat

Unavailable

Sunday

Sun

Unavailable
Error while loading the page. Please try again.