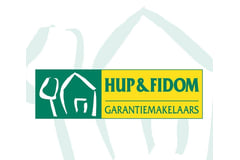 Hup & Fidom Garantiemakelaars
Sympathiek en toegankelijk. Ontzorgend en meedenkend. Gedreven en innovatief.
About us
Hup & Fidom Garantiemakelaars;
Sympathiek en toegankelijk
Ontzorgend en meedenkend
Gedreven en Innovatief
Garantiemakelaar en lid van de NVM
Kennis van de regionale woningmarkt
een klein, flexibel team met passie voor hun vak
Hup & Fidom Garantiemakelaars is een Makelaar met onvoorwaardelijke aandacht voor jou en jouw wensen. Je kunt rekenen op persoonlijke begeleiding en betrokkenheid van een klein team met enthousiaste medewerkers.
Of het nu gaat om de aankoop, verkoop, taxatie of verhuur van een woonhuis in de regio Meppel,
bij Hup & Fidom Garantiemakelaars bent je hiervoor altijd aan het juiste adres.
Wij nemen de tijd om al jouw woonwensen en behoeften te inventariseren. Wij stemmen onze ervaring en kennis hierop af. Geven deskundig advies en gaan enthousiast, accuraat en daadkrachtig te werk.

Je kunt bij Hup & Fidom Garantiemakelaars terecht voor alle aspecten van de woningmakelaardij. Met vestigingen in Meppel, Hoogeveen, Beilen en Ruinen beschikken wij over een gedegen kennis van de woningmarkt in de wijde regio.
What we do
Taxaties

Snelle en deskundige NVM en NWWI taxatie

Gecertificeerd

U treft altijd een gecertificeerde NVM makelaar

Websites

Www.hupenfidommakelaarsmeppel.nl

Kenmerken van ons team:

Ontzorgend en meedenken, Gedreven en innovatief

Specialisme

Woningen verkopen, vinden van droomhuizen, taxeren

Woning verkopen?

Gratis en vrijblijvend een waardebepalingen.
Kruisstraat 30,
7941 AN Meppel
Today opened until 17:30, available by phone until 23:00
All contact details
Reviews
Het is een makelaar met lef! Geloofde en vertrouwde volledig op de verkoopprijs. We begonnen te verkopen in de zomervakantie, hierdoor liepen sommige ...
Error while loading the page. Please try again.