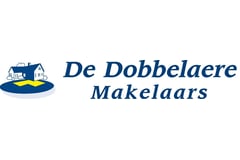 De Dobbelaere Makelaars
Specialist Wonen - Bedrijfsonroerend Goed - Landelijk Vastgoed; Taxateur (NWWI)
About us
De Dobbelaere Makelaars is gevestigd in de centrumplaats Oostburg en heeft een 'verkoop op locatie' voor kustprojecten in Cadzand Bad, beiden gelegen in West-Zeeuws-Vlaanderen (Zeeland).
Klantvriendelijk, deskundig, actief en betrouwbaar staan bij ons hoog in het vaandel!

De Dobbelaere Makelaars is een allround, ervaren kantoor, werkzaam met een deskundig team. Wij kunnen u een ruim aanbod in de bestaande permanente en recreatieve woningmarkt aanbieden. Daarnaast bestaat onze portefeuille uit nieuwbouwprojecten (recreatief/permanent), bedrijven en agrarisch (landelijk) onroerend goed.
Lid van de NVM (Nederlandse Vereniging van Makelaars), met de specialismen 'Wonen', 'Bedrijven' en 'Agrarisch Landelijk Vastgoed'
Op consultancybasis kunt u ons inschakelen bij diverse vraagstukken op het gebied van onroerende zaken. O.a. 'projectontwikkeling' en verdere uitwerking hiervan. Bij de Dobbelaere Makelaars is er een gecertificeerd CNVV verkoopstyliste werkzaam.

Wilt u aanvullende informatie, of een afspraak maken? Neemt u dan contact met ons op! U kunt ons bereiken op telefoonnummer 0117-454526 of via ons mailadres info@dedobbelaere.nl
Ook bent u van harte welkom in ons kantoor!
Met vriendelijk groet,
De Dobbelaere Makelaars
Jan de Dobbelaere

What we do
Dienstverlening voor:

Taxaties (NWWI), Taxatie, Advisering, Verkoop/aankoopbegeleiding and Agrarisch og/Bedrijfs og

Certificering

NVM, VastgoedCert, SCVM and CNVV

Aanbod

Agrarische objecten, Landhuizen, Woningen, Appartementen, Koop en huur en Nieuwbouw and Bedrijfs Onroerend Goed

Taxateur (NWWI)

Gecertificeerd WONEN Taxateur

Taxateur Bedrijfsonroerend goe

Gecertificeerd BEDRIJFS Taxateur
Ledelplein 8 .01,
4501 BM Oostburg
Today closed, currently not available by phone
All contact details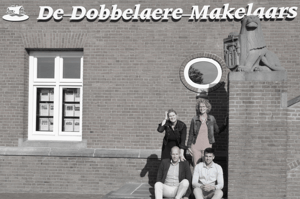 Reviews
Goede begeleiding tijdens verkoop proces en goede service. Wekken geen valse verwachtingen met mooie praatjes.
Error while loading the page. Please try again.