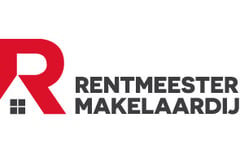 Rentmeester Makelaardij
Al 20 jaar uw specialist in aankoop, verkoop, taxatie en gratis waardebepaling.
About us
Makelaar Bas Rentmeester heeft zich in de afgelopen 22 jaar bewezen als een betrouwbare, deskundige en met u mee denkende makelaar. Binnen het vakgebied wonen verricht Rentmeester Makelaardij alle voorkomende diensten m.b.t. de verkoop, aankoop en taxaties van alle typen woningen.
Verkoop: Wanneer u uw woning wenst te verkopen, komt Bas Rentmeester geheel vrijblijvend bij u langs om een juiste en betrouwbare indicatie te geven van de waarde van uw woning. Daarnaast krijgt u uitleg over het verloop van het verkooptraject, de uitgebreide marketing welke Rentmeester Makelaardij kan bieden en de bijbehorende courtage. Rentmeester Makelaardij is op de hoogte van wat er in de markt speelt en spreekt de juiste kanalen aan om een perfecte match tot stand te brengen tussen de te verkopen woning en de kopers. Neem contact op voor een vrijblijvende waardebepaling.
Aankoop
Een huis kopen lijkt eenvoudig tegenwoordig. Even zoeken op funda, zelf bezichtigen, een beetje onderhandelen en vervolgens een contractje downloaden van internet. Maar hoe weet u of de vraagprijs wel reëel is en heeft u voldoende ervaring met onderhandelen? Weet u wie u aansprakelijk kunt stellen als er verborgen gebreken aan het licht komen? Of welke ontbindende voorwaarden in de koopovereenkomst voor u belangrijk zijn? Neem geen onnodige risico's en laat u – net als bij een kunstaankoop – door een expert adviseren: neem Rentmeester Makelaardij als aankoopmakelaar mee!
Taxaties
Wanneer u voor de koop van een huis een financiering nodig heeft of als u besluit uw huidige financiering over te sluiten, heeft u een taxatierapport nodig. Geldverstrekkers stellen registratie van een taxateur verplicht. Het register waarin de taxateur ingeschreven staat, waarborgt de kwaliteit en vakbekwaamheid van de taxateur.
Kiest u voor uw taxatieopdracht een Register-Taxateur (RT) van het Nederlands Register Vastgoed Taxateurs (NRVT), dan weet u zeker dat u zaken doet met een specialist. Rentmeester Makelaardij voldoet aan de eisen met betrekking tot vakbekwaamheid, houdt zijn vakkennis op peil, werkt conform de gedrags-/ en beroepsregels en onderwerpt zich aan het tuchtrecht.
Het tarief van de taxatie is afhankelijk van het type woning en het doel van de taxatie, vraag vrijblijvend het tarief bij ons op.
What do you want to do ? New mailCopy
What do you want to do ? New mailCopy
Willem II-straat 17,
5038 BA Tilburg
Today closed, currently not available by phone
All contact details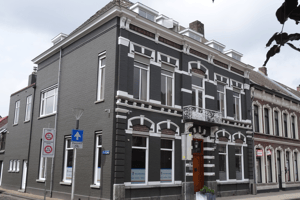 Reviews
Bas neem de tijd voor je en legt uit hoe de procedure loopt. Duidelijk en goed verhaal. Heel goed bereikbaar voor vragen en ondersteuning.
95
Sale
In the past 2 years, 42 clients wrote a review about this agent:
9.4

Knowledge of the local market

9.5

Expertise

9.7

Service and support

9.5

Price/quality
All reviews (

82

)
Contact
Visiting address
Willem II-straat 17
5038 BA Tilburg
Mailing address
Meijerij 3
5133 CS Riel
Opening hours
Monday

Mon

9:00 - 17:30

Tuesday

Tue

9:00 - 17:30

Wednesday

Wed

9:00 - 17:30

Thursday

Thu

9:00 - 17:30

Friday

Fri

9:00 - 17:30

Saturday

Sat

Closed

Sunday

Sun

Closed
At this office, you can also make appointments for viewings outside these opening hours.
Calling hours
Monday

Mon

9:00 - 17:00

Tuesday

Tue

9:00 - 17:00

Wednesday

Wed

9:00 - 17:00

Thursday

Thu

9:00 - 17:00

Friday

Fri

9:00 - 17:00

Saturday

Sat

10:00 - 13:00

Sunday

Sun

Unavailable
Error while loading the page. Please try again.