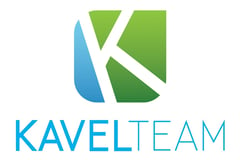 Kavelteam
Kavelteam is dé specialist voor de verkoop van bouwkavels en zelfbouwprojecten.
About us
Kavelteam is gespecialiseerd in de verkoop een aankoop van bouwkavels voor zowel professionele als particuliere grondeigenaren. Wij hebben een uitgebreid netwerk van partijen waarmee we echt met uw bouwkavel aan de slag gaan. Wij verzorgen het ontwerp bij de kavel, een bouwbegroting en alle marketingacties rondom een kavel of project. Door alle facetten aan elkaar te koppelen, versnellen we de verkoopprocessen, zorgen we voor een optimale presentatie en optimaliseren we de verkoopkansen. Heeft u losse bouwkavels in uw portefeuille die moeizaam verkopen of een nieuwbouwproject die vanuit particulier opdrachtgeverschap wordt ingestoken? Neem contact met ons op en wij zorgen dat uw kavels verkocht worden.
Heeft u een locatie op het oog waar u uw eigen woning wilt realiseren, wij begeleiden u bij de aankoop van het object of perceel grond en kunnen u volledig ontzorgen en begeleiden bij het verkrijgen van de juiste vergunningen tot aan de uiteindelijke realisatie van uw woning.
What we do
verkoop

Marketing and Nieuwbouw

Diensten

Verkoop, Aankoop , Aankoopbegeleiding and Verkoopbemiddeling

Specialismen

Nieuwbouw

Soort aanbod

Nieuwbouw
Martinusweg 17,
7391 AC Twello
Today opened until 17:30, available by phone until 17:30
All contact details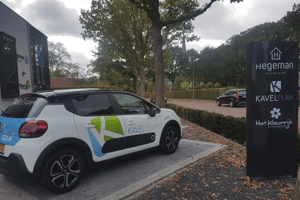 Transactions (past 12 months)
0
properties purchased or rented
Sold properties
Contact
Visiting and mailing address
Martinusweg 17
7391 AC Twello
Opening hours
Monday

Mon

8:30 - 17:30

Tuesday

Tue

8:30 - 17:30

Wednesday

Wed

8:30 - 17:30

Thursday

Thu

8:30 - 17:30

Friday

Fri

8:30 - 17:30

Saturday

Sat

Closed

Sunday

Sun

Closed
Calling hours
Monday

Mon

8:30 - 17:30

Tuesday

Tue

8:30 - 17:30

Wednesday

Wed

8:30 - 17:30

Thursday

Thu

8:30 - 17:30

Friday

Fri

8:30 - 17:30

Saturday

Sat

Unavailable

Sunday

Sun

Unavailable