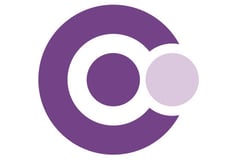 Ommeland Makelaardij en Assurantiën
Persoonlijk met Resultaat !
About us
Ommeland Makelaardij en Assurantiën staat voor o.a. onze laagdrempeligheid, professioneel optreden en op ons vertrouwen.
Kom gerust langs op ons kantoor voor een goed gesprek, wij kunnen o.a. uw belangen behartigen bij:
De verkoop van uw woning
De aankoop van uw woning
Het taxeren voor verkoop, aankoop of hypotheek
De verhuur van uw woning of bedrijfsruimte
De verkoop van uw bedrijfsruimte
Het verzorgen van de benodigde verzekeringen
Het verzorgen van uw hypotheek
Wilt u liever dat we bij u langskomen, bel ons gerust voor een afspraak 0598-350700.
What we do
Gecertificeerd

NWWI Taxateur and Taxateurs Unie

Certificering

NWWI and NRVT en VastgoedCert gecertificeerd

Specialisme

Taxaties, ook NWWI, Verkoop, Aankoop, Verzekeringen and Hypotheken

Aanbod

Woningen, Appartementen and Bedrijfs Onroerend Goed
Van Beresteijnstraat 2,
9641 AB Veendam
Today opened until 17:00, available by phone until 17:00
All contact details
Reviews
Heldere communicatie en volgens onze wensen verkocht. Er was een duidelijk marketingplan afgesproken, waardoor wij het juiste bod kregen.
Error while loading the page. Please try again.