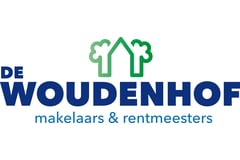 De Woudenhof Makelaars en Rentmeesters|NVM
Dé makelaars van Zuid Friesland, ruim aanbod en 6 dagen per week voor u actief!
About us
Sinds 1998 zijn wij in ons werkgebied actief. Bij aanvang met name als woning makelaardij, welke dienstverlening al spoedig is uitgebreid met zowel een agrarische specialisatie als een uitbreiding in dienstverlening met betrekking tot bedrijfsmatig vastgoed.
Om de kwaliteit van onze dienstverlening te borgen zijn we aangesloten bij de twee sterkste brancheverenigingen in het betreffende vakgebied, namelijk de NVM (Nederlandse Vereniging van Makelaars) en de NVR (Nederlandse Vereniging van Rentmeesters).
Wij zijn werkzaam in één van de mooiste delen van Friesland te weten: het gehele zuiden van Friesland, alsmede de kop van Overijssel en het grensgebied met Drenthe. Ons woningaanbod varieert van luxe villa's aan het water tot landelijk gelegen woonboerderijen, vrijstaande woningen en tussenwoningen, recreatie woningen, appartementen en nieuwbouwwoningen.
Door onze omvang zijn wij in staat onze diensten, 6 dagen per week, op een betrouwbare, professionele en betrokken wijze aan te bieden. U bent van harte welkom op één van onze kantoren om persoonlijk met ons kennis te maken.
What we do
specialisme

Wonen, Agrarisch onroerend goed, Bedrijfsmatig onroerend goed, Taxaties NWWI / Taxateursunie and recreatie woningen

Certificering

VastgoedCert, NVM Makelaars Wonen en Bedrijven, Agrarische taxatie, NWWI / Taxateursunie and WOZ-taxateur

Dienstverlening

Onteigening, Verhuur, Bemiddeling bij Verkoop, Aankoop, Taxaties, BOG, Agrarische Makelaardij and Pacht- en Erfpachtzaken

Specialisme

Www.woudenhof.nl
Hoofdstraat Oost 51,
8471 JJ Wolvega
Today opened until 17:30, available by phone until 17:00
All contact details
Transactions (past 12 months)
0
properties purchased or rented
Sold properties
Contact
Visiting address
Hoofdstraat Oost 51
8471 JJ Wolvega
Mailing address
Postbus 94
8470 AB Wolvega
Opening hours
Monday

Mon

9:00 - 17:30

Tuesday

Tue

9:00 - 17:30

Wednesday

Wed

9:00 - 17:30

Thursday

Thu

9:00 - 17:30

Friday

Fri

9:00 - 17:30

Saturday

Sat

By appointment

Sunday

Sun

Closed
At this office, you can also make appointments for viewings outside these opening hours.
Calling hours
Monday

Mon

9:00 - 17:00

Tuesday

Tue

9:00 - 17:00

Wednesday

Wed

9:00 - 17:00

Thursday

Thu

9:00 - 17:00

Friday

Fri

9:00 - 17:00

Saturday

Sat

Unavailable

Sunday

Sun

Unavailable