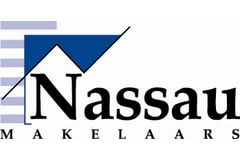 Nassau Makelaars & Bedrijfshuisvesting
WONEN-WERKEN-LEVEN-NASSAU VAST-GOED
About us
NVM-makelaar Nassau, gevestigd in Villa Nassau in Zeist, is het oudste makelaarskantoor in Zeist, heeft het grootste landelijke netwerk en veruit de meeste klantencontacten in de Utrechtse Heuvelrug.
Ons motto: alles voor het beste resultaat. We staan erom bekend dat we niet ingetogen of bescheiden maar uitbundig zijn. En vooral heel resultaatgericht!
Nassau makelaars is al meer dan 30 jaar uw specialist op het gebied van aan- en verkoop van woningen alsmede bedrijfsonroerend goed. Wij begeleiden u op een actieve en deskundige wijze en bieden u dienstverlening op hoog niveau. Advies en begeleiding is voor ons altijd maatwerk.
Zullen we persoonlijk kennismaken?
What we do
Diensten

Verkoop , Aankoop , Verhuur, Bedrijfshuisvesting and (NWWI) Taxatie

Certificering

NVM, VastgoedCert and NWWI

Website

Www.Nassau.nl
Reviews
Super vriendelijk team, altijd goed bereikbaar en luisteren goed naar je. Dit was de eerste keer dat we een huis verkochten en vonden het heel fijn ho...
Error while loading the page. Please try again.