Vijf Makelaars
VIJF staat als een huis!
About us
"VIJF staat als een huis!"
Welkom bij VIJF Makelaars! Dé makelaar die vanuit warmte, persoonlijkheid en ervaring met jou samenwerkt bij aan- en verkoop. VIJF luistert niet alleen naar jouw specifieke wensen, maar kijkt tevens naar wie je bent en waar je van droomt!
Jouw plek op waarde schatten
VIJF smeedt met jou het ultieme plan om jouw woning het beste in de markt te zetten, omdat het belangrijk is dat kopers jouw plek op waarde schatten en inzien wat deze voor jou betekent. De overdracht van jouw huis is een proces van gevoel en waardering en kan alleen geschieden als die factoren op de juiste manier benadert worden. Want de verkoop van een woning heeft te maken met gevoel; verhuizen is niet slechts het openvouwen van dozen en deze tot de nok toe vullen. Het is het achterlaten van een leven, omdat je toe bent aan een nieuwe stap; een volgende, een andere. VIJF herkent dit proces en neemt je hierin met liefde aan de hand. Vanuit een jong en enthousiast team, met persoonlijke service die betrouwbaar is. Een bevlogen team dat de markt kent en een jarenlange ervaring heeft.
Zoeken naar thuis
VIJF heeft de sleutels van jouw huis, vanuit een enorme sleutelbos tovert deze makelaar de juiste tevoorschijn. Omdat er secuur naar jouw woonwensen gekeken wordt en ze de voordeur naar jouw ultieme zoektocht openstellen. Met VIJF neem je de route naar een plek waar jouw kernwaarden het beste tot uiting komen; in rust, woongenot en warmte. Want de zoektocht naar een droomhuis wordt begeleidt door gevoel, door wat de sfeer van een woning met je doet, de ligging van de tuin en het uitzicht vanuit het slaapkamerraam. Je zoekt het gevoel van 'thuis', een plek waar je nieuwe herinneringen maakt en op je sokken door je leven lopen kunt.
"Onze expertise gaat altijd gepaard met persoonlijke aandacht."
What we do
Certificering

NWWI, VastgoedCert, NVM makelaars

Specialisme

Aankoop, Verkoop, Taxatie

Diensten

Taxaties(NWWI), Aankoop en Verkoop pakketten and Taxaties (taxateursunie)

NVM Makelaar

Vrouwelijke Makelaar
Nieuwstad 6,
7201 NP Zutphen
Today opened until 17:00, available by phone until 17:00
All contact details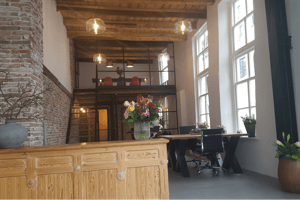 Contact
Visiting and mailing address
Nieuwstad 6
7201 NP Zutphen
Opening hours
Monday

Mon

9:00 - 17:00

Tuesday

Tue

9:00 - 17:00

Wednesday

Wed

9:00 - 17:00

Thursday

Thu

9:00 - 17:00

Friday

Fri

9:00 - 17:00

Saturday

Sat

Closed

Sunday

Sun

Closed
At this office, you can also make appointments for viewings outside these opening hours.
Calling hours
Monday

Mon

9:00 - 17:00

Tuesday

Tue

9:00 - 17:00

Wednesday

Wed

9:00 - 17:00

Thursday

Thu

9:00 - 17:00

Friday

Fri

9:00 - 17:00

Saturday

Sat

Unavailable

Sunday

Sun

Unavailable