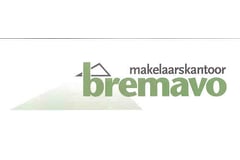 Makelaarskantoor Bremavo
Sterk full-service makelaarskantoor met 40 jaar ervaring in de regiomarkt.
About us
Makelaarskantoor Bremavo is al 40 jaar actief als full-service advieskantoor op het gebied van onroerende zaken, zowel bestaande als nieuwbouw, woningen en bedrijfsmatig. Het kantoor is daardoor één van de toonaangevende spelers op de lokale markt. Daarnaast is het kantoor actief op het gebied van taxaties en (VvE-)beheer. Het werkgebied is Zwijndrecht en de directe omgeving. Door het plaatselijk karakter van het kantoor en de jarenlange ervaring van het management is een uitstekende bekendheid opgebouwd van de plaatselijkse marktsituatie.
What we do
Dienstverlening

Aankoop, Verkoop, Taxaties, Verzekeringen and VvE Beheer
Stationsweg 35,
3331 LM Zwijndrecht
Today opened until 17:00, available by phone until 17:00
All contact details
Reviews
Ik ben steeds op een goede manier geïnformeerd over de voortgang van de verkoop en uitstekend geadviseerd over de beste aanpak om tot een maximale opb...
Error while loading the page. Please try again.