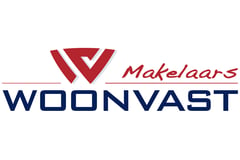 Woonvast Makelaars
Deskundig in Bestaande Bouw, Nieuwbouw, Taxaties en Huurwoningen.
About us
Maak kennis met Woonvast Makelaars. Compleet woonadvies onder één dak!

Woonvast Makelaars is een veelzijdig makelaarskantoor. Met een hoge mate van inzet en een doordachte dienstverlening met zo volledig mogelijke informatie bemiddelen wij voor u bij het verkopen of het kopen van een woning. Alles op het kwalitatief hoge niveau dat u van een NVM-makelaar mag verwachten. Het team van medewerkers is deskundig op vele (sub)terreinen van de woningmarkt. Iedere medewerker heeft zijn eigen specialisme: Bestaande Bouw, Nieuwbouw, Taxaties, verkoop van Huurwoningen.
Woonvast Makelaars staat voor kwaliteit (een uitgebreid team), betrouwbaarheid (NVM) en een scherpe prijsstelling (courtage).

NVM-makelaar
De makelaars van Woonvast Makelaars zijn lid van de NVM, de Nederlandse Vereniging van Makelaars in onroerende goederen en vastgoeddeskundigen. Deze brancheorganisatie toetst de makelaars jaarlijks op hun deskundigheid. Voor u als opdrachtgever geeft dit houvast aan de kwaliteit, betrouwbaarheid, (door middel van de erecode van de NVM en het tuchtrecht) en de deskundigheid van de makelaars.

Internet
Kijk ook op WWW.WOONVAST.NL voor al het woningaanbod van ons kantoor.
Zowel bestaande bouw, nieuwbouw als voormalige huurwoningen.

Woning kopen
Als u een huis zoekt kunnen wij u geheel of gedeeltelijk begeleiden in het hele zoek- en aankoopproces. Neemt u vrijblijvend contact op met een van onze makelaars om uw wensen eens door te spreken. Ook kunnen wij u vrijblijvend als zoeker op de hoogte houden van het woningaanbod van Woonvast Makelaars.
Laat uw e-mailadres op onze site achter en u ontvangt automatisch een bericht met het nieuwste aanbod.

Taxeren
Als u een woning heeft gekocht en u sluit een hypotheek af, dan vraagt de geldverstrekker/uw bank om een taxatie. Wij kunnen voor u taxeren als wij geen belangen hebben gehad bij deze aan- of verkoop.

Woning verkopen
Bent u benieuwd wat de waarde van uw huidige koopwoning is, laat ons dan een keer een vrijblijvende waardebepaling voor u uitvoeren. Wij komen graag bij u thuis langs om de woning op te nemen en u te adviseren over de verkoopmogelijkheden. Met kennis van zaken en een maximale inzet begeleiden wij u graag bij de verkoop!
What we do
Certificering

NWWI, VastgoedCert, NVM Makelaars and NVM

Diensten

Verkoop, Aankoop, Taxaties and Verhuurbemiddeling

Dienstverlening

Persoonlijk, Aankoop, Verkoop, Taxaties and Verhuurbemiddeling

Website

Bestaande koopwoningen, Nieuwbouw koopwoningen/kavels, Verkoop van voormalige huurwoningen and Huurwoningen
Stadsring 139,
3817 BA Amersfoort
Today opened until 17:30, available by phone until 17:30
All contact details
Reviews
Superfijn contact, eerlijke informatie, luisterde goed naar onze wensen en ideeen, en heel tevreden en blij met de verkoop!
Error while loading the page. Please try again.