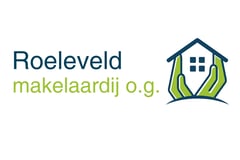 Roeleveld Makelaardij
NVM-lid, flexibel, duidelijk, informeel en betaalbaar!
About us
Wat kunt u van ons verwachten:
FLEXIBEL
Als aankoopmakelaar maak ik het vaak genoeg mee. Een bezichtiging kan alleen tijdens kantooruren en niet in de avond of het weekend, een bod wat op vrijdag is uitgebracht daar komt pas maandag een reactie op. Uitermate vervelend natuurlijk in dit spannende proces. Ik begrijp dat en daarom is mijn dienstverlening full service. Denk ik op zondag uw woning te kunnen verkopen en u heeft er geen problemen mee dat ik langskom? Dan kom ik gewoon op zondag.
DUIDELIJK EN INFORMEEL
Als klein bedrijf staat Roeleveld Makelaardij garant voor een informele en betrokken samenwerking en duidelijke communicatie. U heeft niet steeds een andere contactpersoon en weet met wie u te maken heeft.
NVM
Ik sta als gecertificeerd en beëdigd makelaar en taxateur ingeschreven in Vastgoedcert en ben lid van de Nederlandse Vereniging van Makelaars(NVM).
NO CURE NO PAY
Ik heb er alle vertrouwen in dat ik uw verwachting waar kan maken, mijn dienstverlening is daarom op no cure no pay basis.
PERSOONLIJK
Voor veel mensen is de aankoop of verkoop van een huis een spannend en soms ook emotioneel gebeuren. Het gaat om veel geld en het zijn beslissingen die de meeste mensen niet vaak nemen. Het is dan belangrijk dat u een makelaar heeft die goed naar u luistert en begrijpt wat uw wensen zijn. Als klein makelaarskantoor is er wél de tijd om u goed van dienst te kunnen zijn. Bij mij bent u geen nummer maar een gerespecteerde opdrachtgever, waar ik graag een goede band mee op bouw.
What we do
Gecertificeerd

NVM, NWWI, VastgoedCert and NRVT

Dienstverlening

Verkoop, Aankoop, Taxaties, persoonlijk and onafhankelijk
Amsterdamseweg 482,
1181 BW Amstelveen
Today available by phone until 20:00
All contact details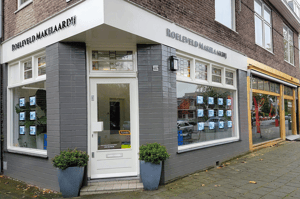 Reviews
Milco is een zeer prettige en benaderbare no nonsens heer. Mijn vooroordeel over makelaars werd door hem volledig ontkracht. Hij kwam afspraken na, r...
92
Sale
In the past 2 years, 37 clients wrote a review about this agent:
9.2

Knowledge of the local market

9.2

Expertise

9.2

Service and support

9.3

Price/quality
All reviews (

51

)
96
Buy
In the past 2 years, 8 clients wrote a review about this agent:
9.5

Reachability and communication

9.6

Expertise

9.5

Negotiation and results

9.8

Price/quality
All reviews (

17

)
Contact
Visiting and mailing address
Amsterdamseweg 482
1181 BW Amstelveen
Calling hours
Monday

Mon

9:00 - 20:00

Tuesday

Tue

9:00 - 20:00

Wednesday

Wed

9:00 - 20:00

Thursday

Thu

9:00 - 20:00

Friday

Fri

9:00 - 20:00

Saturday

Sat

9:00 - 17:00

Sunday

Sun

9:00 - 17:00
Error while loading the page. Please try again.