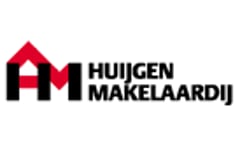 Huijgen Makelaardij B.V.
De N.V.M. makelaar met een persoonlijke benadering. Verkoop, aankoop, taxaties.
About us
Wie zijn wij en wat voegen wij toe
Ons kantoor Huijgen Makelaardij B.V. is werkzaam in de regio Barendrecht en omstreken. NVM makelaar Marien Huijgen is Register-Makelaar Taxateur, ingeschreven bij VastgoedCert en heeft de dagelijkse leiding.
Wij zijn gespecialiseerd in de bemiddeling bij aankoop, verkoop en het taxeren van woningen.
Het is een uitdagende periode, waarin juist nu de behoefte bestaat bij kopers en verkopers aan een kwalitatief goede en actieve makelaar, die zichzelf in deze markt kan onderscheiden.
Kenmerken van ons kantoor.
Een persoonlijke werkwijze en inzet.
Een optimale verkoopinspanning.
Een gemotiveerd team, dat er zin in heeft.
Geen 9 tot 5 mentaliteit.
Vestiging op een goed bereikbare locatie in Barendrecht.
Ons kantoor heeft een open en vriendelijke uitstraling en is laagdrempelig.
Een stevige positie in de woningmarkt in Barendrecht en omgeving.
Ons lidmaadschap van de NVM staat borg voor kwaliteit en vakmanschap.
Begeleiding van het hele verkoopproces tot en met de overdracht bij de notaris.
Clienten zijn bij ons geen nummer, wij staan voor persoonlijke en gerichte dienstverlening.
Clienten voelen zich op hun gemak, wat het aantal transacties vergroot.
Wij zijn u graag van dienst in Barendrecht en omstreken!
U kunt ons bezoeken op ons kantoor aan de Middenbaan 55A te 2991CS Barendrecht.
Huijgen Makelaardij B.V.
Marien Huijgen Register-Makelaar Taxateur
NVM Makelaar.
What we do
Aanbod

Woningen

Certificering

VastgoedCert

Diensten

Verkoop, Aankoop, Taxaties and Verhuur
Middenbaan 55 A,
2991 CS Barendrecht
Today opened until 17:30, available by phone until 17:00
All contact details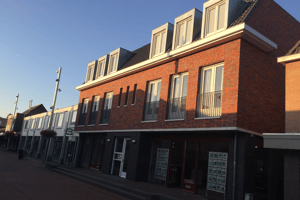 Contact
Visiting and mailing address
Middenbaan 55 A
2991 CS Barendrecht
Opening hours
Monday

Mon

9:00 - 17:30

Tuesday

Tue

9:00 - 17:30

Wednesday

Wed

9:00 - 17:30

Thursday

Thu

9:00 - 17:30

Friday

Fri

9:00 - 17:30

Saturday

Sat

9:00 - 16:00

Sunday

Sun

Closed
At this office, you can also make appointments for viewings outside these opening hours.
Calling hours
Monday

Mon

9:00 - 17:00

Tuesday

Tue

9:00 - 17:00

Wednesday

Wed

9:00 - 17:00

Thursday

Thu

9:00 - 17:00

Friday

Fri

9:00 - 17:00

Saturday

Sat

9:00 - 16:00

Sunday

Sun

Unavailable