Van Limpt Makelaardij
Van Limpt Makelaardij meer dan 50 jaar een begrip in De Kempen.
About us
Van Limpt Makelaardij
Meer dan 50 jaar een begrip in De Kempen! Door onze enorme ervaring en contacten kunnen wij uw belangen op de meest effectieve wijze behartigen.
Wij zijn gecertificeerde makelaars (RM) bij VastgoedCert en gecertificeerde taxateurs (RT) bij Nederlands Register Vastgoed Taxateurs (NRVT) in de kamers wonen en bedrijfsmatig vastgoed en aangesloten bij de NVM. Wij zijn eveneens taxateurs om gevalideerde woningtaxaties te mogen uitvoeren bij het NWWI en TaxateursUnie.
Van Limpt makelaardij kan perfect uw commerciële- / bedrijfstaxaties uitvoeren.
Wij zijn geregistreerd als titularis vastgoedmakelaar onder nummer 502.706 bij het Beroepsinstituut voor Vastgoedmakelaars (B.I.V.) te Brussel om onroerend goed bemiddeling te kunnen uitvoeren in België.
Onze dienstverlening bestaat uit aan- en verkoop van woningen en commercieel vastgoed. Als register taxateurs zijn wij bevoegd om alle taxaties (met of zonder validatie) uit te voeren voor alle doeleinden voor zowel bedrijven als voor woningen.
We zijn extra gediplomeerd om taxaties uit te voeren in het kader van Bijzonder Beheer.
U kunt eveneens al uw energiezaken regelen via Nutselect waar wij bij zijn aangesloten.
Met vriendelijke groeten,
van Limpt Makelaardij
What we do
Dienstverlening

Deskundig, Onafhankelijk, Persoonlijk, Doelgericht and Vakbekwaam

Website

Www.vanlimpt.nl, www.funda.nl, www.nvm.nl, www.vastgoedcert.nl, www.nrvt.nl, NVM, NRVT, VastgoedCert , NWWI, Taxateurs Unie and BIV (België)

Aanbod

Nieuwbouw, Bestaande Bouw Woningen en Bedrijfshuisvesting, Verhuur, Verkoop en Aankoop woningen en bedrijfsbegebouwen, Taxaties wonen en bedrijven and Advies
Lange Trekken 46,
5531 PZ Bladel
Today closed, currently not available by phone
All contact details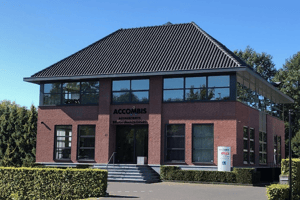 Contact
Visiting and mailing address
Lange Trekken 46
5531 PZ Bladel
Opening hours
Monday

Mon

9:00 - 17:30

Tuesday

Tue

9:00 - 17:30

Wednesday

Wed

9:00 - 17:30

Thursday

Thu

9:00 - 17:30

Friday

Fri

9:00 - 17:30

Saturday

Sat

Closed

Sunday

Sun

Closed
At this office, you can also make appointments for viewings outside these opening hours.
Calling hours
Monday

Mon

9:00 - 17:30

Tuesday

Tue

9:00 - 17:30

Wednesday

Wed

9:00 - 17:30

Thursday

Thu

9:00 - 17:30

Friday

Fri

9:00 - 17:30

Saturday

Sat

Unavailable

Sunday

Sun

Unavailable