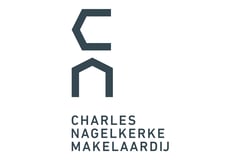 Charles Nagelkerke Makelaardij
Modern, professioneel, vooruitstrevend en 24/7 bereikbaar!
About us
VERKOOPPLANNEN?
BIJ ONS GEEN OPSTARTKOSTEN. ONS KANTOOR WORDT DOOR ONZE KLANTEN GEWAARDEERD MET EEN 9,4 VOOR SERIVCE EN DESKUNDIGHEID!

BUITEN ONZE OPENIGSTIJDEN ZIJN WIJ ALTIJD MOBIEL BEREIKBAAR OP TEL. 06-12541189
Charles Nagelkerke Makelaardij (voorheen Van Caulil & Nagelkerke Makelaars) richt zich al ca. 45 jaar op de woning-makelaardij in de regio Breda! Sinds april 2011 is het kantoor overgenomen door Charles Nagelkerke, register makelaar/taxateur. Wij zijn een actief makelaarskantoor welke echt voor u klaarstaat; of dit nu 's avonds of in het weekend is wij zijn 24/7 bereikbaar.
Heeft u ook verkoopplannen en bent u benieuwd naar de martkwaarde van uw woning? Wij komen graag vrijblijvend bij u langs, tevens zullen wij u dan onze unieke verkoopstrategie toe lichten.
Ook op het gebied van aankoopbegeleding of een taxatierapport kunt u bij ons terecht.
Wij werken er continu aan om onze dienstverlening optimaal aan te passen aan de wensen van de consument, rekening houdend met de innovatieve mogelijkheden en de betaalbaarheid. U kunt bij ons terecht voor de verkoop van uw woning (gratis verkooptaxatie van uw woning), de aankoop van uw woning, een deskundig (NWWI) taxatierapport en gratis hypotheekadvies.
Nieuwsgierig? Kijk eens op onze website of bel 076-5656750
Met vriendelijke groet,
Charles Nagelkerke MA 06-12541189 (Register makelaar/taxateur, lid NVM)
What we do
Specialisme

Woning verkoop, Aankoopbegeleiding, Taxaties and Hypotheken

Certificering

NWWI gecertificeerd , NVM Makelaars and VastgoedCert

Website

Www.makelaarinbreda.nl

Soort aanbod

Appartementen, Eengezinswoningen and Bestaande bouw

Diensten

Verkoop, Aankoop and Taxaties
Mauritsstraat 3,
4811 EN Breda
Today opened until 14:00, available by phone until 17:00
All contact details
Reviews
Fijne proffesionele makelaar. Al meerdere malen zaken mee gedaan en weet in elke markt goed te handelen. Zeer flexibele en fijne makelaar.
Error while loading the page. Please try again.