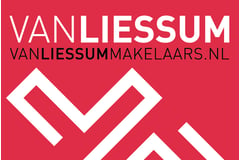 Van Liessum Makelaars Breda
Bekend van de rode borden..!
About us
Altijd een ruim aanbod aan koopwoningen, een gemiddelde klantenbeoordeling van 9,2, een excellente lokale marktkennis, altijd enthousiast en een eigen topfotograaf. Dit is Van Liessum. Uw betrouwbare partner bij het kopen en verkopen van uw huis in de regio Breda, aangesloten bij de NVM.
Het (ver)kopen van een woning is een strategisch proces. Hoe beter u de regels kent, des te groter de kans dat u er het meeste voordeel uithaalt. U hoeft niet alle ins en outs te weten, die weten wij. U wilt het liefst zo snel mogelijk opnieuw beginnen en verder met uw dagelijks leven. Wij helpen u daar graag bij.
Wij zien in elke koop en verkoop een uitdaging en kunnen u begeleiden van de taxatie tot aan de notaris. Wij hebben de ervaring en kennis in huis, dit kunt u teruglezen in de beoordelingen.
Benieuwd wat wij voor u kunnen betekenen? Neem contact op voor een vrijblijvend gesprek.
What do you want to do ? New mailCopy
What do you want to do ? New mailCopy
What we do
Dienstverlening

Aankoop, Verkoop and Taxaties

Gecertificeerd

VastgoedCert, NVM, NWWI and Aankoop

Aanbod

Woningen, Appartementen and Nieuwbouw
Sophiastraat 36,
4811 EM Breda
Today geopend op afspraak, currently not available by phone
All contact details
Reviews
Een erg goede makelaar, weet waar ze het over hebben. Het positioneren en verkopen van het huis voor de juiste prijs is erg goed gedaan. Het is niet ...
Error while loading the page. Please try again.