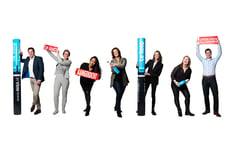 MIQA Makelt !
Het team dat net even iets meer voor u doet!
About us
Ons kantoor nodigt uit om even binnen te vallen voor een kop koffie. Heeft u een prangende vraag? Wij verwelkomen u graag. Misschien wilt u alleen even kennismaken? Dat snappen wij. Twijfelt u nog ergens over? Of heeft u uw droomhuis ontmoet en bent u op slag verliefd geworden? Wat nu? Help!
Schroom niet, loop rustig bij ons binnen. Onder het genot van een goede kop koffie of thee geven wij u passend advies, geheel vrijblijvend. Lukt dat even niet op dat moment, dan plannen we samen een later tijdstip om uitgebreid de tijd te nemen. Het is logisch dat u soms door de bomen het bos niet meer ziet. Wij doen elke dag wat u bijna nooit doet: huizen verkopen en aankopen. Taxeren en de waardes bepalen. Onderhandelen is onze tweede natuur. Wij kennen de markt, de regio en de makelaars. Wij zien de bouwtechnische gebreken terwijl u misschien alleen door een roze bril wilt kijken. Wij behoeden u.
U wilt vast weten wie wij zijn en waar ons kantoor zetelt; het is het kloppende hart van onze makelaardij. Hier vindt het hele proces achter de schermen plaats als een goed geoliede machine. Wij noemen het onze 'thuisplek.' De huiselijke sfeer vinden we belangrijk. We werken hier keihard voor onze klanten en daar hoort een ontspannen werksfeer bij. Iedereen is zo op elkaar ingespeeld, het voelt bijna als familie. We werken al lang met elkaar samen als team. Dit schept een band en dat is voelbaar voor u als klant. Alles loopt gesmeerd hier; we hebben allemaal een duidelijk afgebakende taak. Hierdoor krijgt u direct met de juiste persoon te maken voor uw specifieke vraag of opdracht.
Ons kantoor ligt erg centraal, aan de Holterweg 63, Deventer.
Belt u rustig om een afspraak te maken: 0570-659595. Mailt u liever?
Dat kan naar info@miqa.nl. U kunt van ons verwachten dat wij zo snel mogelijk antwoorden. Komt u langs, dan is het gemakkelijk parkeren bij ons, gewoon voor de deur. Wij hopen u binnenkort te ontmoeten! En wilt u vrienden met ons worden op Facebook? Ga naar https://www.facebook.com/MIQAmakelt/
What we do
Certificering

NWWI , RMT and VastgoedCert

Website

Plattegronden, Professionele foto's, www.MIQA.nl, Verkoopstyling and Facebook/LinkedIn

Aanbod

In elke prijsklasse zijn we u graag van dienst!, Appartementen, Woningen and Woonboerderijen

dienstverlening

Verkoop, aankoop, (NWWI)taxatie, financiering

Verhuur

Woningen

verkoop

Mooie, uitgebreide woning presentatie

website

Www.MIQA.nl
Holterweg 63,
7429 AE Colmschate
Today opened until 17:00, available by phone until 21:00
All contact details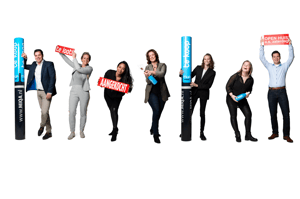 Reviews
Wij zijn super enthousiast over MIQA een echte aanrader altijd staan ze voor je klaar niks was teveel altijd bereikbaar en zeer goede begeleiding nogm...
9.2
Sale
In the past 2 years, 87 clients wrote a review about this agent:
9.2

Knowledge of the local market

9.2

Expertise

9.3

Service and support

9.1

Price/quality
All reviews (

244

)
9.7
Buy
In the past 2 years, 4 clients wrote a review about this agent:
9.5

Reachability and communication

9.5

Expertise

10

Negotiation and results

9.8

Price/quality
All reviews (

15

)
Contact
Visiting and mailing address
Holterweg 63
7429 AE Colmschate
Opening hours
Monday

Mon

9:00 - 17:00

Tuesday

Tue

9:00 - 17:00

Wednesday

Wed

9:00 - 17:00

Thursday

Thu

9:00 - 17:00

Friday

Fri

9:00 - 17:00

Saturday

Sat

Closed

Sunday

Sun

Closed
At this office, you can also make appointments for viewings outside these opening hours.
Calling hours
Monday

Mon

8:00 - 21:00

Tuesday

Tue

8:00 - 21:00

Wednesday

Wed

8:00 - 21:00

Thursday

Thu

8:00 - 21:00

Friday

Fri

8:00 - 21:00

Saturday

Sat

9:00 - 17:00

Sunday

Sun

Unavailable
Error while loading the page. Please try again.