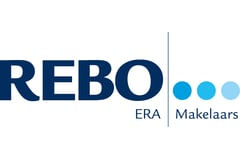 REBO ERA Makelaars
Uw deskundige steun en toeverlaat bij koop, verkoop en taxatie
About us
De eerste stap naar een nieuwe woning!
Denk je aan verhuizen? Maar twijfel je of heb je specifieke wensen? En klopt de waarde die je in gedachte hebt?
Wij geven je graag antwoord op al je verhuisvragen, zodat jij de duidelijkheid hebt om weloverwogen een beslissing te nemen bij de verkoop van je huis of de aankoop van je nieuwe woning.
We zijn lokaal sterk, en hebben daarnaast in de regio 4 makelaarskantoren; een mooi netwerk om de juiste koper te vinden of de droomwoning waar je al zo lang naar op zoek bent.
Het hele verkoop- of aankooptraject stemmen we af op jouw persoonlijke wensen mét een goede marketingstrategie.
Waar kunnen we je nog meer mee helpen:
Gratis waardebepaling: een perfecte eerste stap in het proces van het zoeken naar een nieuwe woning.
Taxatierapport (gevalideerd rapport), bijvoorbeeld bij het oversluiten van je hypotheek, aankoop van je nieuwe woning of een echtscheiding.
Op zoek naar een huurwoning? REBO Huurwoning heeft een uitgebreid woningbestand met huurwoningen.
Nieuwbouwwoning? We zijn bij diverse nieuwbouwprojecten in de regio betrokken, schrijf je vrijblijvend bij ons is.
What we do
Specialismen

Nieuwbouw, aankoop/verkoop, bestaande bouw, taxaties and uitponding (verkoop huurwoningen)

Gecertificeerde makelaars

VastgoedCert and NWWI
Zutphenseweg 29 C-3,
7418 AH Deventer
Today opened until 17:00, available by phone until 17:00
All contact details
Reviews
Contact met de makelaar was ondanks coronatijd heel prettig en zeer persoonlijk. We zijn goed en deskundig begeleid met de verkoop van de woning waarb...
Error while loading the page. Please try again.