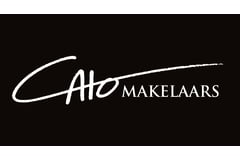 CATO MAKELAARS | LUXEVASTGOED.NL
LUXURY REAL ESTATE & MONUMENTS
About us
WELKOM BIJ CATO MAKELAARS, VOOR BIJZONDERE WONINGEN MET KARAKTER, LUXE VASTGOED EN MONUMENTEN
Cato Makelaars staat voor een pientere, eigentijdse en bevlogen manier van NVM Full Service Makelaardij. We onderscheiden ons met
een portefeuille bijzondere woningen met karakter, luxueuze woningen en monumenten,
een uitstekend persoonlijk netwerk,
een up-to-date database in het exclusieve kopersegment,
pro-activiteit en innovatie in presentatie, sales en marketing.
Sinds meer dan dertig jaar is ons ultieme doel uw belangen optimaal te behartigen; dit doen we samen voor u én graag samen met u!
WELCOME AT CATO MAKELAARS, FOR REMARKABLE HOUSES WITH CHARACTER, LUXURY REAL ESTATE AND MONUMENTS
Cato Estate Agency represents an insightful, contemporary and enthusiastic way of NVM Full-Service Brokerage. We are distinguished by:
a portfolio of special houses with character, luxurious houses and monuments
an excellent personal network
an up-to-date database in the exclusive buyers' segment
pro-activity and innovation in presentation, sales and marketing.
For more than 30 years, our ultimate objective is to optimally represent your interests; we work happily for you and happily together with you!
SPECIALISMEN
Ons team bestaat uit zelfstandige professionals, kanjers in hun respectievelijke vakgebied. Wij werken langdurig en nauw samen met vaste en professionele stylisten, drone-, interieur- en exterieurfotografen, Cato tv-regisseurs, tekstschrijvers en 2D/3D/BIM-tekenaars. Zo leveren wij voor elk object maatwerk en topkwaliteit presentatiemateriaal dat geïnteresseerden grondig informeert, verleidt en overtuigt.
Door studie en interesse in cultureel erfgoed, hebben wij ons gespecialiseerd in de verkoop, aankoop en taxaties van rijks- en gemeentelijke monumenten en staan wij geregistreerd als NMO Monumenten-Makelaar.
SPECIALISMS
Our team consists of independent professionals who are experts in their respective field. We work closely and long-term with permanent and professional stylists, drone, interior and exterior photographers, Cato TV directors, writers and 2D/3D/BIM artists. Thus, for each object we provide custom-made and top-quality presentation material that thoroughly informs, seduces and convinces interested parties.
Because of our study and interest in cultural heritage, we have specialized in the sale, purchase and appraisal of national and municipal monuments and we are registered as NMO Monuments-Broker.
DIENSTEN CATO MAKELAARS
Verkopen, aankopen en (NWWI) taxeren van bijzondere huizen, luxe woningen, villa's, landhuizen en woonboerderijen.
Verkopen, aankopen en (NWWI) taxeren van rijks- en gemeentelijke monumenten en historische panden.
Verkopen, aankopen en (NWWI) taxeren van bestaande en nieuw gebouwde woningen en appartementen.
Huur en verhuur van woningen en appartementen.
SERVICES CATO MAKELAARS
Sales, purchases and (NWWI) valuation of remarkable houses, luxury homes, villas, mansions, country houses and farmhouses.
Sales, purchases and (NWWI) valuation of national and municipal monuments and historical buildings.
Sales, purchases and (NWWI) valuation of existing and newly build family houses and apartments.
Rental of houses and apartments.
What we do
Certificering

NVM, VastgoedCert, NWWI and NMO Monumenten-Makelaar

Aanbod

Lees de ervaringen van Cato-opdrachtgevers!

Professionals

Beëdigde NVM makelaars, professionele stylistes, professionele drone- en interieurfotografen, plattegrond-tekenaars and tekstschrijvers/journalisten

Websites

Www.catomakelaars.nl and www.nationaalmonumentenportaal.nl

Specialisatie

Verkopen, aankopen en taxeren van villa´s, landhuizen, woonboerderijen, landgoederen and gemeentelijke- alsmede rijksmonumenten

Diensten

Aankopen, verkopen bestaande bouw en nieuwbouw, taxeren (NWWI) and verhuren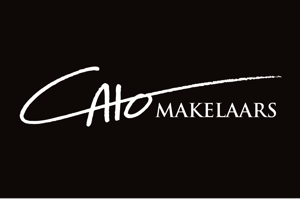 Reviews
Helmie Kanters heeft een goed team om zich heen: styliste, tekstschrijver , fotograaf/ cameraman. Ook de administratieve verwerking is stipt en buiten...
95
Sale
In the past 2 years, 23 clients wrote a review about this agent:
9.5

Knowledge of the local market

9.6

Expertise

9.7

Service and support

9.3

Price/quality
All reviews (

117

)
100
Buy
In the past 2 years, 1 clients wrote a review about this agent:
10

Reachability and communication

10

Expertise

10

Negotiation and results

10

Price/quality
All reviews (

14

)
Contact
Visiting and mailing address
Beemdstraat 5
5653 MA Eindhoven
Opening hours
Monday

Mon

9:00 - 17:30

Tuesday

Tue

9:00 - 17:30

Wednesday

Wed

9:00 - 17:30

Thursday

Thu

9:00 - 17:30

Friday

Fri

9:00 - 17:30

Saturday

Sat

By appointment

Sunday

Sun

By appointment
At this office, you can also make appointments for viewings outside these opening hours.
Error while loading the page. Please try again.