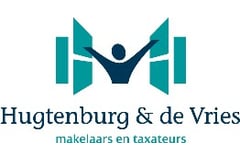 Hugtenburg & de Vries
U geeft ons de sleutel, wij zorgen voor de koper!
About us
De bekendste makelaars van Haarlem.
Hugtenburg en de Vries makelaars is een bekend kantoor in Haarlem en omgeving. De afgelopen jaren zijn wij hét kantoor geweest dat de meeste bestaande woningen in Haarlem heeft verkocht.
Een reële verkoopverwachting gekoppeld aan een leuke en frisse verkooppresentatie en een goed opgeleid, ervaren verkoopteam staan garant voor een succesvolle transactie.
Recent hebben wij een 2e vestiging in de Amsterdamstraat in Haarlem geopend. Nu nog meer bereik dus!

Bel ons, mail ons en wij komen graag bij u langs. De eerste kennismaking en het verkoopgesprek zijn sowieso gratis.
Heldere afspraken, een helder tarief en enthousiaste makelaars!
ZOEKOPDRACHT BIJ HUGTENBURG & DE VRIES? MEER INFORMATIE OP ONZE EIGEN SITE WWW.WATEENLEUKHUIS.NL
What we do
Specialisme

NWWI, VastgoedCert and NVM Makelaars

Diensten

Verkoop, Aankoop , Taxaties and Verhuur

Dienstverlening

Aankoop, Verkoop, Taxaties and persoonlijk

Website

Onderscheidende en professionele foto's

Aanbod

Woningen and Appartementen
Amsterdamstraat 15 - 17,
2032 PM Haarlem
Today geopend op afspraak, available by phone until 13:00
All contact details
Reviews
Via via kwam ik bij dit makelaars kantoor terecht en ik moet zeggen naar tevredenheid. Kennis van de markt komt beloftes na zeer deskundig goede begel...
Error while loading the page. Please try again.