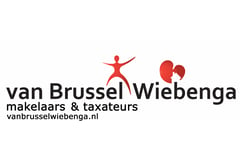 Van Brussel Wiebenga makelaars & taxateurs
Wij maken het verschil!
About us
Natuurlijk zijn wij actief, vernieuwend, deskundig, betrouwbaar, enthousiast, creatief, service-gericht en ga zo maar door.
Wij zijn lid van de NVM en een aantal eigenschappen, welke hiervoor genoemd zijn, mag u op rekenen wanneer u als koper of verkoper een NVM makelaarskantoor inschakelt.
Maar wat u natuurlijk wilt weten: wat kunt u bij ons verder verwachten? Ja, dat is de 'klik', of 'het gevoel', 'net dat beetje meer'. En daar gaat het om. Ervaar het zelf! Bel of mail voor een afspraak en we komen graag bij u langs!
Verkoop
We begeleiden u graag bij de verkoop van uw woning. Wij adviseren u welke verkoopkanalen juist in ùw geval geschikt zijn om in te zetten, en brengen natuurlijk uw woning optimaal onder de aandacht. We gaan actief op zoek naar de nieuwe bewoner van uw huis!
Aankoop
Wanneer u ons inschakelt als aankoopmakelaar, zoeken we samen naar de meest geschikte woning. Wij adviseren u over de bouwkundige staat, de onderhoudstoestand, de omgeving, bestemmingsplannen en natuurlijk de prijs. Een complete begeleiding tot en met de notaris.
Taxaties
Uiteraard kunt u ook bij ons terecht voor alle taxaties. Wij kunnen gevalideerde rapporten opstellen via NWWI en Taxateursunie, welke u kunt gebruiken om een hypothecaire geldlening aan te vragen bij aankoop, verbouwing of oversluiting. Daarnaast maken we waardebepalingen en rapporten bij echtscheidingen en het bepalen van de successie bij overlijden.
Kortom
Wij zijn er klaar voor, we maken graag een afspraak. Hieronder staan de openingstijden van ons kantoor, maar per mail en telefonisch zijn wij (bijna) altijd bereikbaar. Ook is het mogelijk bij ons buiten kantooruren ('s avonds en op zaterdag) afspraken voor een bezichtinging te maken. Nog even voor de volledigheid ons telefoonnummer: 0513 – 651250, ons emailadres: info@vanbrusselwiebenga.nl
What we do
Dienstverlening

Persoonlijk, deskundig, actief. Wij leveren and maatwerk. Dus net dat beetje meer.

Specialismen

Wij zijn thuis in ieder huis! Verkoop, aankoop, huur en taxaties. Advies over and duurzaamheid en energiebesparing.

Aanbod

Woningen in Friesland

Diensten

(Ver)huur, Aan- en Verkoop, Taxaties: gevalideerd, belegging, bijz. beheer, gecorrigeerde modelwaarde and bouwkundige inspecties.

Certificering

VastgoedCert, NRVT, Taxaties: Bijz. Beheer en Belegging voor part. and Bouwkundig inspecteur
K R Poststraat 28,
8441 ER Heerenveen
Today opened until 17:30, available by phone until 17:30
All contact details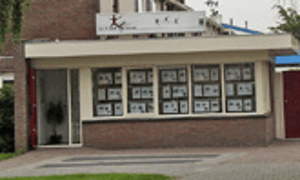 Reviews
Contact verliep erg makkelijk, korte lijntjes en er werd alle tijd genomen bij vragen. Uiteindelijk ook ons huis erg snel verkocht. Is ons allemaal er...
Error while loading the page. Please try again.