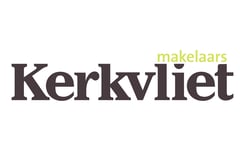 Kerkvliet Makelaars
Makelaars in woonwensen in Leiden en omstreken.
About us
MAKELAAR IN WOONWENSEN:

Leiden is een nieuwe, bevlogen makelaar rijker: Kerkvliet Makelaars. Een makelaar in woningen, natuurlijk. Maar vooral ook een makelaar in 'woonwensen'. Volgens eigenaar en oprichter Hans Kerkvliet gaat het er uiteindelijk om dat klanten een woning vinden die echt bij ze past. "Als ik dát goed doe, dan bezorg ik mensen 'woonplezier', een thuis. En... juist dát maakt mijn vak zo mooi!"

DE LAT LIGT HOOG:

Hans Kerkvliet werkt in de makelaardij sinds 1996. Hij deed meer dan 10 jaar ervaring op bij verschillende kantoren in en rond Leiden. Zo leerde hij alle facetten van het makelaarsvak kennen. Hans Kerkvliet: "Eind 2007 ben ik mijn eigen kantoor Kerkvliet Makelaars gestart en ik heb de lat meteen hoog gelegd. Ik heb mezelf ten doel gesteld om de komende jaren terecht te komen in de top 3 van Leidse makelaarskantoren. Natuurlijk wél op m'n eigen manier: door in de eerste plaats uit te gaan van m'n klanten en hun woonwensen." Deze ambitie vertaalt zich in een persoonlijke en betrokken dienstverlening.

PERSOONLIJK, BETROKKEN EN PROFESSIONEEL:
Een opdracht begint altijd met een persoonlijke kennismaking en een inventarisatie van de mogelijkheden. "Soms betekent dit dat we mensen adviseren om juist níet te gaan verhuizen. Bij alles wat we doen staan de wensen en verwachtingen van onze klanten centraal!" Kerkvliet Makelaars kan klanten adviseren en begeleiden bij het verkopen, zoeken of kopen van een woning. En ook op het gebied van taxeren, huur, verhuur en beheer heeft het kantoor alle kennis en expertise in huis. Het aanbod bestaat uit woningen in Leiden, Leiderdorp, Oegstgeest, Voorschoten en de wijde omgeving.

EEN VERTROUWD ADRES:

Ook op professioneel gebied kunt u aan Kerkvliet Makelaars de hoogste eisen stellen. Zo is ons kantoor lid van de NVM. Hans Kerkvliet is NVM-beëdigd makelaar-taxateur en staat ingeschreven in het kwaliteitsregister van makelaars en taxateurs, Vastgoedcert. We volgen alle cursussen en studies die verplicht zijn gesteld in het kader van de richtlijnen en verplichte educatie van Vastgoedcert en de NVM. Bovendien is Kerkvliet Makelaars verzekerd voor beroepsaansprakelijkheid en bedrijfsaansprakelijkheid.
Meer weten? Neem dan contact op om een afspraak te maken. Kijk op www.kerkvlietmakelaars.nl, bel 071 5141489 of loop even binnen bij ons pand aan de Hoge Rijndijk 271 te Leiden
What we do
Dienstverlening

Persoonlijk and onafhankelijk

Certificering

NWWI, NVM, VastgoedCert and NVM Makelaars

www.kerkvlietmakelaars.nl

Onderscheidende en professionele foto's, Plattegronden zien en downloaden, Aankoop, Verkoop and Taxaties

Aanbod

Woningen, Appartementen, Nieuwbouw, Vrijstaande woningen and recreatiewoningen

Diensten

Makelaar in Leiden en omgeving and makelaars in woonwensen
Hoge Rijndijk 271 A,
2314 AG Leiden
Today opened until 17:30, available by phone until 18:30
All contact details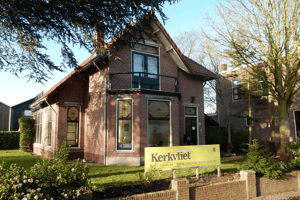 Reviews
Goede communicatie en niets was teveel gevraagd. Hans Kerkvliet is bij vele bezichtingen meegeweest en heeft veel kennis, waardoor je als koper ook pr...
Error while loading the page. Please try again.