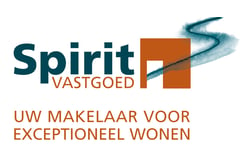 Spirit Vastgoed | NVM Qualis
Uw makelaar voor exceptioneel wonen
About us
Spirit Vastgoed is en blijft een dedicated makelaarskantoor dat zich heeft gespecialiseerd in de verkoop van woningen in het midden- en hoge marktsegment in Nederland. De organisatie werkt altijd voor een beperkt aantal klanten tegelijk. Dit betekent persoonlijke aandacht, actieve inzet en een maatwerk marketing- en verkoopaanpak voor u en uw woning.
Dat klanten dit waarderen blijkt uit de uitkomsten van het klanttevredenheidonderzoek dat de NVM uitvoert.
What we do
Aankoop

Deeldiensten mogelijk, of full service - samen op pad and kennis mbt levensloopbestendige woningen

Algemeen

Persoonlijk, intensief contact is de sleutel, wij werken met en voor prettige klanten, met zeer grote inzet and op onze website staat veel extra informatie

Doelgroep

Mensen die niet houden van snelle praatjes, maar goed zakelijk contact, vakkennis en creativiteit op prijs stellen and Qualis keurmerk voor het hogere segment

Kernwoorden

Optimale presentatie, Zorg en aandacht!, actieve benadering doelgroep, Goede voorbereiding is key and Kwaliteit en resultaat staat voorop

Certificering

VastgoedCert Wonen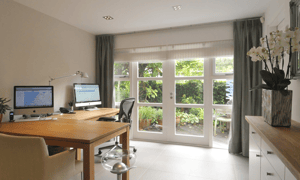 Reviews
Uitstekend, zeker toen er een projectontwikkelaar belangstelling had werd er zeer zorgvuldig en vakkundig gereageerd. Fijn om met Evelyn samen te werk...
9.6
Sale
In the past 2 years, 9 clients wrote a review about this agent:
9.4

Knowledge of the local market

9.8

Expertise

9.9

Service and support

9.4

Price/quality
All reviews (

41

)
9.4
Buy
In the past 2 years, 3 clients wrote a review about this agent:
9.3

Reachability and communication

9.7

Expertise

9.7

Negotiation and results

9

Price/quality
All reviews (

11

)
Contact
Visiting and mailing address
Parnashofweg 41
2265 CP Leidschendam
Calling hours
Monday

Mon

9:00 - 18:00

Tuesday

Tue

9:00 - 18:00

Wednesday

Wed

9:00 - 18:00

Thursday

Thu

9:00 - 18:00

Friday

Fri

9:00 - 18:00

Saturday

Sat

9:00 - 13:00

Sunday

Sun

Unavailable
Error while loading the page. Please try again.