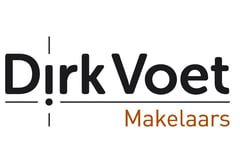 Dirk Voet Makelaars
De makelaar met echt toegevoegde waarde. Specialist voor Oostzaan en omgeving.
About us
WAT VOOR KANTOOR IS DIRK VOET MAKELAARS?
Het belangrijkste kenmerk van onze organisatie is een no nonsense cultuur. Gewoon goed zijn in wat je doet en doe het anders maar niet. Het kopen of verkopen van onroerend goed is te belangrijk voor amateurisme. Uiteraard zijn wij lid van de Makelaars Vereniging Amsterdam (MVA) en de Nederlandse Vereniging van Makelaars (NVM). Daarnaast zijn wij aangesloten bij het NWWI en Stichting VastgoedCert.
TAXATIE NODIG?
Het NWWI keurmerk is bij ons geen enkel probleem. U krijgt bij ons altijd een objectieve en realistische taxatie! Onze uitgebreide rapporten worden door iedere geldverstrekkende instelling geaccepteerd. En dat tegen een scherp tarief!

BEHEER
Wij voeren no-nonsense beheer en de administratie over voor beleggingspanden. Wij zijn tevens het vaste vriendelijke aanspreekpunt voor huurders en eigenaren.

WERKGEBIED
Dirk Voet Makelaars is gevestigd in Oostzaan maar wij hebben ook jarenlange ervaring in Landsmeer, Amsterdam, de Zaanstreek en Waterland.
DESKUNDIGHEID
Wij danken onze bekendheid voor een groot deel aan het hoge kennisniveau en onze ervaring. Wij vinden het na zoveel jaar nog steeds leuk om dit werk te doen. De golfbaan is voor anderen.
PERSOONLIJKE BENADERING
Veel bedrijven roepen het maar weten niet eens meer wat het betekent. Wij hoeven niet meer te groeien. Dat hebben we al eens meegemaakt en dan wordt het er wat ons betreft niet leuker op. Loop gerust eens bij ons binnen en ervaar wat wij verstaan onder een "Dorpse mentaliteit".
What we do
Aanbod

Oostzaan, Amsterdam, Zaanstad and Waterland

Certificering

VastGoed Cert, NWWI, Gevalideerde taxaties, Register taxateur and Register makelaar

Diensten

Verkoop, Aankoop, Taxatie, Verhuur and Beleggen/Veiling
Zuideinde 119 A,
1511 GC Oostzaan
Today opened until 17:00, available by phone until 17:00
All contact details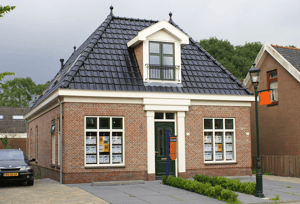 Reviews
Heel fijn en persoonlijk contact. Goede service en goede bereikbaarheid. Het hele team staat voor je klaar.
9.1
Sale
In the past 2 years, 28 clients wrote a review about this agent:
9.1

Knowledge of the local market

9.1

Expertise

9.3

Service and support

8.8

Price/quality
All reviews (

53

)
Buy
As soon as there is an average available, it will appear here. Until then, you can read reviews that are older than 24 months.
All reviews (

1

)
Contact
Visiting and mailing address
Zuideinde 119 A
1511 GC Oostzaan
Opening hours
Monday

Mon

9:00 - 17:00

Tuesday

Tue

9:00 - 17:00

Wednesday

Wed

9:00 - 17:00

Thursday

Thu

9:00 - 17:00

Friday

Fri

9:00 - 17:00

Saturday

Sat

Closed

Sunday

Sun

Closed
Calling hours
Monday

Mon

9:00 - 17:00

Tuesday

Tue

9:00 - 17:00

Wednesday

Wed

9:00 - 17:00

Thursday

Thu

9:00 - 17:00

Friday

Fri

9:00 - 17:00

Saturday

Sat

Unavailable

Sunday

Sun

Unavailable
Error while loading the page. Please try again.