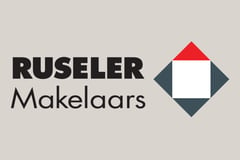 Ruseler Makelaars Nesselande
Uw huis mag gezien worden! Thuis in Nesselande en regio Rotterdam - Oost
About us
Uw makelaar rond de Zevenhuizerplas
Ons kantoor is gevestigd in de gewilde nieuwbouwwijk Nesselande, in het winkelcentrum "Boulevard Nesselande" aan de Zevenhuizerplas. Wij zijn het enige NVM-makelaarskantoor dat in Nesselande is gevestigd.
Vanuit onze vestiging verkopen wij woningen in Rotterdam-Nesselande, Rotterdam-Ommoord, Rotterdam-Zevenkamp, Rotterdam- Nieuw Terbregge, Zevenhuizen en Nieuwerkerk aan den IJssel. Samen met het kantoor in Capelle a/d IJssel staat Ruseler als een huis voor al uw onroerende zaken in Rotterdam - Oost.
Onze aanpak
Iedereen is anders, elke woning is anders en daarmee is elke verkoopwens anders. Persoonlijke benadering is daarom heel belangrijk in onze aanpak. Die filosofie vertaalt zich ook in de inrichting van ons kantoor: een open huiselijke sfeer met een grote eettafel waar je even gezellig kunt zitten. Wij hopen met deze vestiging een echte ontmoetingsplaats te creëren waar persoonlijk contact voorop staat.

Het idee van een klantvriendelijke en persoonlijke dienstverlening vertaalt zich ook in onze openingstijden. Naast de gebruikelijke openingstijden van maandag tot en met vrijdag van 09.30 – 17.00 uur uur zijn wij ook 's-avonds en zaterdags op afspraak geopend.

Wij heten u van harte welkom in ons kantoor aan de Corsicalaan 31 te Rotterdam-Nesselande of bezoek onze website: https://www.ruseler-rijnmond.nl.
What we do
Aanbod

Appartementen and Woonhuizen

Certificering

NWWI, VastgoedCert and NVM

Diensten

Verkoop, Aankoop, Taxaties, Gratis waardebepaling and huurwoningen

Dienstverlening

Afspraken zijn ook mogelijk buiten kantoortijden.

Taxatie

NWWI-taxatie, NVM-taxatie, Snel en betrouwbaar and Erkend door alle hypotheekbanken
Corsicalaan 31,
3059 XX Rotterdam
Today opened until 17:00, available by phone until 17:00
All contact details
Reviews
Het contact met de makelaar en zijn kantoorpersoneel is allemaal prima verlopen, Ondanks de corona en de vakantie periode was ons huis toch snel verko...
Error while loading the page. Please try again.