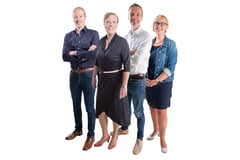 Woonaccent Makelaars Westerbork
We doen wat we zeggen en zeggen wat we doen!
About us
Woonaccent Makelaars Westerbork:
• Meer verkoopkansen
• Actief
• Lokale kennis

Waarom Woonaccent? Graag vertellen wij je dat in een persoonlijk gesprek. Laat hieronder je gegevens achter en wij nemen binnen 1 werkdag contact met je op voor een vrijblijvend gesprek. Tijdens het gesprek vertellen wij welke voordelen wij bieden.
Kijk gerust op onze site en facebookpagina om een indruk te krijgen wie wij zijn en wat wij voor je kunnen betekenen. Je kunt ook daar direct een kennismakingsgesprek aanvragen.

www.woonaccentwesterbork.nl
www.facebook.nl/WoonaccentMakelaarsWesterbork
Wanneer je een huis wilt kopen dat bij ons in de verkoop staat, dan bevelen wij de volgende makelaars aan om als aankoopmakelaar in te schakelen: Hup & Fidom, Makelaardij Jacob Müller(MJM), Oosting makelaars, Uw Servicemakelaar Janneke de jong, ERA makelaardij het Raadhuis.
What we do
Diensten

Verkoop, Aankoop, Taxaties and Verhuur

Doelgroepen

Stellen, Gezinnen, Alleenstaanden, Scheidende mensen and Drenthenieren

certificering

NWWI, NVM and VastgoedCert

Dienstverlening

Afspraken op zaterdagbuiten kantooruren mogelijk.
Burgemeester Gualthérie van Weezelplein 7,
9431 AG Westerbork
Today opened until 17:00, available by phone until 17:00
All contact details
Reviews
We hebben heel fijn samengewerkt met makelaars Annet en Mark en hun ondersteuners van Woonaccent Westerbork. Ze waren heel goed bereikbaar via app/tel...
Error while loading the page. Please try again.