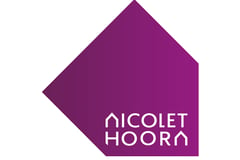 Nicolet Hoorn Makelaardij en Taxatiebureau
Een makelaar met wie je thuis komt
About us
Persoonlijk en deskundig, dat zijn de kernwoorden van Nicolet Hoorn Makelaardij en Taxatiebureau. Met een grote bekendheid in de regio en een groot netwerk. We werken met korte lijnen, zijn snel, efficient en creatief.
Een woning aankopen is het verwezenlijken van een droom, daarvan zijn ze ons zeer bewust. Een droom met grote consequenties. Naast het menselijke houden we daarom ook de zakelijke en juridische aspecten in het oog.
Verkoopdiensten kunnen we full-service aanbieden, maar wanneer je zelf betrokken wilt zijn kun je door het afnemen van een deelpakket veel courtage besparen.
We helpen je om je woning aantrekkelijk te maken voor zoveel mogelijk potentiele kopers. Want daar gaat het om. Niet allen wat er nu is, maar ook wat er gemaakt kan worden bepaalt hoe snel een woning verkocht wordt.
Voor taxaties kun je op korte termijn tegen een gunstig tarief bij ons terecht. Door jarenlange ervaring kunnen we ook hier snel en effectief werken.
Kortom: Meer makelaar voor minder geld.
What we do
verkoop & aankoop

Persoonlijk, Deskundig, creatief en energiek!, Mooie, uitgebreide woning presentatie, Deeldiensten and Workshops

Werkbebied

Wezep, Hattem, Kampen, Epe and Zwolle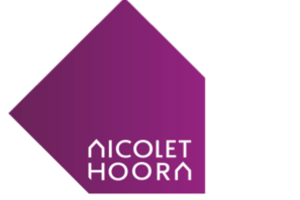 Reviews
Nicolet Hoorn heeft ons op een vakkundige en prettige manier begeleid met de verkoop van onze woning.Nadat onze woning enige tijd te koop heeft gestaa...
91
Sale
In the past 2 years, 8 clients wrote a review about this agent:
9

Knowledge of the local market

8.9

Expertise

9

Service and support

9.4

Price/quality
All reviews (

16

)
Buy
As soon as there is an average available, it will appear here. Until then, you can read reviews that are older than 24 months.
All reviews (

1

)
Contact
Visiting and mailing address
Stationsweg 5 d
8091 AA Wezep
Calling hours
Monday

Mon

9:00 - 18:00

Tuesday

Tue

9:00 - 18:00

Wednesday

Wed

9:00 - 18:00

Thursday

Thu

9:00 - 18:00

Friday

Fri

9:00 - 18:00

Saturday

Sat

9:00 - 17:00

Sunday

Sun

Unavailable
Error while loading the page. Please try again.