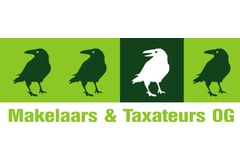 De Witte Raaf
Wij nemen de uitdaging serieus!
About us
Het kantoor De Witte Raaf makelaars & taxateurs is een betrokken en enthousiast kantoor dat werkzaam is in De Gooi- en Vechtstreek en in Wijdemeren (Kortenhoef, 's-Graveland, Ankeveen, Nederhorst den Berg en Loosdrecht) in het bijzonder.
De aan- en verkoop van woningen staat bij particulieren in de top van de stressfactoren. Een goed advies en een zorgvuldige begeleiding van een ervaren deskundige is daarbij zeer welkom.
Takken van sport: Taxaties (ook NWWI), Verkoop, Aankoop, Verhuur, Beheer, Projectontwikkeling, Erfpacht en Monumenten.
Certificering : NWWI, NRVT Wonen, Vastgoedcert Wonen en Bedrijfsmatig Vastgoed, NVM-wonen/mkb,
Waarom via De Witte Raaf makelaars & taxateurs ?

Wij zijn een kleinschalig klantgericht makelaarskantoor dat kiest voor full-service. Het vinden van een heerlijke nieuwe woning of perfect passende bedrijfsruimte, de beste koper of betrouwbare huurder doen we samen met u. Heldere informatieverstrekking, persoonlijk advies en betrokkenheid zijn daarbij vanzelfsprekendheden.

Eens kennismaken? Dat kan door een afspraak te maken of gewoon eens bij ons binnen te lopen.

U kunt ons ook rechtstreeks bereiken:
Monica Tournier makelaar/taxateur 06-24275304
What we do
Website

Www.dewitteraafmakelaars.nl

Certificering

Vastgoedcert

Diensten

(NWWI-) taxaties, verkoop, aankoopbegeleiding, verhuur/huur and projectontwikkeling en overig advies

Aanbod

Woningen, appartementen, kantoor/bedrijfsruimte and nieuwbouw

Specialismen

Erfpacht, monumenten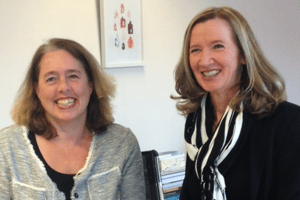 Reviews
De Witte Raaf makelaar is zeer professioneel, geeft extra service, hoog nivo vak kennis en altijd bereikbaar. Ik heb in afgelopen jaren meerdere woni...
9.1
Sale
In the past 2 years, 22 clients wrote a review about this agent:
9

Knowledge of the local market

9.2

Expertise

9.1

Service and support

9

Price/quality
All reviews (

33

)
10.0
Buy
In the past 2 years, 1 clients wrote a review about this agent:
10

Reachability and communication

10

Expertise

10

Negotiation and results

10

Price/quality
All reviews (

1

)
Contact
Visiting and mailing address
Noordereinde 59
1243 JJ 's-Graveland
Opening hours
Monday

Mon

9:00 - 17:15

Tuesday

Tue

9:00 - 17:15

Wednesday

Wed

9:00 - 17:15

Thursday

Thu

9:00 - 17:15

Friday

Fri

9:00 - 17:15

Saturday

Sat

Closed

Sunday

Sun

Closed
Error while loading the page. Please try again.