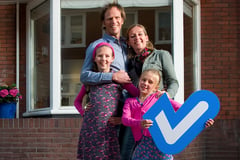 Bert van Vulpen makelaars + hypotheken
Specialist in aankoop, verkoop en hypotheken
About us
WIJ ZIJN VOOR U ACTIEF OOK BUITEN KANTOORUREN EN OP ZATERDAG!
See below for summary in English
Bert van Vulpen is al twintig jaar één van de toonaangevende makelaarskantoren in de regio. Kernwoorden voor ons succes zijn: de deskundigheid van de medewerkers, de continue innovatie, de grote kennis van een perfecte presentatie, onze marketing instelling en onze transparante, persoonlijke werkwijze.
Bert van Vulpen makelaars + hypotheken opereert in de regio Groot-Amsterdam. De nauwe samenwerking tussen onze vestigingen in De Zaanstreek (Zaandam en Krommenie), Amsterdam en Amstelveen biedt u het grote voordeel van een breed netwerk aan contacten. En het bereiken van zoekers die tussen de diverse plaatsen waar wij actief zijn verhuizen. Ook kunnen wij u hierdoor gemakkelijk helpen bij het zoeken naar een huis buiten uw huidige woonplaats.
Bert van Vulpen makelaars + hypotheken bestaat uit een team van ruim 20 enthousiaste en ervaren makelaar-taxateurs, commerciële binnendienstmedewerkers en hypotheekadviseurs. Wij zijn lid van de Nederlandse Vereniging van Makelaars (NVM) en de Makelaarsvereniging Amsterdam (MVA). Onze makelaars-taxateurs zijn VastgoedCert gecertificeerd en al jaren actief in ons werkgebied.
Bert van Vulpen makelaars + hypotheken houdt zich dagelijks bezig met het aankopen en verkopen van huizen. Daarin zijn we gespecialiseerd. Daarnaast zijn wij specialist op het gebied van nieuwbouw advies aan professionele partijen en verkoop van nieuwbouwwoningen.
U vindt onze vestigingen aan de Keizersgracht 60-62 in Amsterdam, Pieter Lastmanweg 2 in Amstelveen, Provincialeweg 174-176 in Zaandam en Provincialeweg 21 in Krommenie. Onze vestigingen zijn maandag t/m zaterdag open. Advies over verkoop, aankoop, hypotheken en bezichtigingen doen wij dus ook op zaterdag en in de avonduren.
We are also available to you outside office hours and on Saturdays!
Bert van Vulpen has been one of the region's leading real estate agencies for over 20 years. Key-aspects to our success are; the expertise of our employees, constant innovation, our knowledge of a perfect presentation, our marketing mentality and our transparent, personal operating principle.
Bert van Vulpen real-estate + mortgages operates in the City Region of Amsterdam. Through close collaboration between our firms in De Zaanstreek (Zaandam and Krommenie), Amsterdam and Amstelveen, our clients benefit of our broad network of contacts, helping you reach more people who are looking to move between the various places we operate in. This also enables us to extend our search for you when looking to move outside of your current city of residence.
Bert van Vulpen real-estate + mortgages' team consists of over 20 passionate and experienced realtors-appraisers, commercial office employees and mortgage advisors. We are a member of the Dutch Real-estate Association (NVM) and the Real-estate Association of Amsterdam (MVA). Our realtors-appraisers are not only VastgoedCert certified, but they each have years of experience in their field of expertise.
Bert van Vulpen real-estate + mortgages is not only specialized in purchasing and selling homes, but we extend our expertise to providing professional parties with new housing advice and the sale of newly built houses.
You will find our branches at Keizersgracht 60-62 in Amsterdam, Pieter Lastmanweg 2 in Amstelveen, Provincialeweg 174-176 in Zaandam and Provincialeweg 21 in Krommenie. Our branches are open from Monday to Saturday. Advice on selling, purchasing, mortgages and viewings are therefor also available on Saturdays and in the evening.
What we do
Doelgroepen

Starters, Gezinnen, Senioren, Restschuld and Erfgenamen

Website

Onderscheidende en professionele foto's, Volledig responsive (schaalt automatisch), Live chatten 7 dagen per week tot 23 uur and Plattegronden zien en downloaden (ook 3D)

Aanbod

Woningen, Appartementen and Nieuwbouw

Diensten

Verkoop, Aankoop , Hypotheken, Restschuld begeleiding and Alles onder 1 dak

Certificering

VastgoedCert, NVM and NWWI

Specialismen

Aankoop, Verkoop, Nieuwbouw, Advies and Restschuld
Provincialeweg 174 176,
1506 MG Zaandam
Today opened until 17:30, available by phone until 17:30
All contact details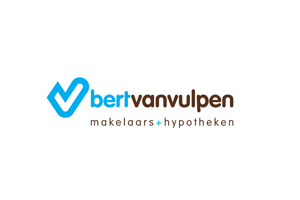 Reviews
Fijne makelaar met persoonlijke aandacht, door Coronamaatregelen ging het soms in de communicatie iets stroef maar we werden voor 90% op tijd geinform...
Error while loading the page. Please try again.